Why Go On Vacation When You Could Just Stay At Regina?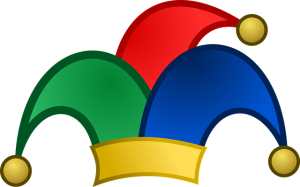 Planning on taking a vacation for the upcoming Thanksgiving weekend? Dreaming of escaping to somewhere warm and tropical or somewhere new where you can have adventures?
Why do that when you can just stay at Regina and enjoy all of the different climates we have to offer?
Feel like escaping to somewhere warm and sunny? Head over to the Art wing and you'll feel those hot summer breezes almost immediately. When traveling to the Art wing, we recommend light clothing such as a T-shirt and shorts or maybe a bikini. Make sure you stay hydrated in this desert climate: drink lots of water and wear lots of sunscreen.
Want to go somewhere with a little more excitement to it? Try the science wing or the second floor. Here, you'll never know what to expect when it comes to temperature. There is a surprise in store every day! Predict the climate wrong and you'll regret it all day; that's why our recommendation is to wear lots of layers or none at all!
Maybe you're excited about that sweater weather, but still missing those summer days. The third floor will bring you the best of both worlds! Frigid temperatures in the mornings, but sweltering hot by the afternoon, you'll feel like you left Chicago and arrived in the Bahamas without ever changing out of that Regina uniform.
Flights to Alaska are, at the last time this author checked, $600. Staying at Regina and heading to the Theology wing or the library is free and feels just the same! It wouldn't surprise us if you found a penguin or two while spending time in this frozen tundra. Make sure to pack an extra parka and some ice skates (but be careful of those tricky uniform detentions.)
Whatever you're in the mood for, Regina has a climate that is just right for you!