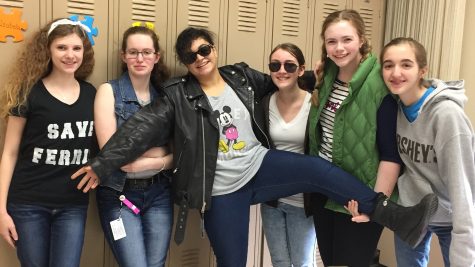 Beth Gillespie, Staff Reporter

October 30, 2016
Oct. 24 to Oct. 28 was Regina's GnimocemoH (homecoming spelled backwards)! The students celebrated by dressing up, decorating doors, participating in competitions at lunch, and having the finale with the faculty-student dodge-ball assembly!
Gianna Sparacio, Staff Reporter

October 26, 2016
It's that time of the year again, the crinkle of paper for door decorating contests, the shuffling of booklets for the raffle and the brisk air outside- Gnimocemoh week has arrived. As any incoming freshmen might wonder: "what is Gnimocemoh?" For Reginites, the answer is simple: Gnimocemoh is...