Staff Profile: Ms. Megan Vescio
Paws Up to our newest member in the Regina community. Meet Ms. Vescio!
Ms. Vescio is the Marketing Administrate Assistant of Regina Dominican High School. Before she worked at Regina, she worked in the performing arts for five years. She had always liked marketing along with theater management as well as anything related to a school environment.
Since she began working here, she appreciates the typical 9-5 working hours rather than working crazy night shifts and on weekends. The balance of day hours has created a healthier life-work environment for her.
Vescio graduated from the University of Illinois, where she majored in English and minored in psychology as her minor. For extracurriculars, she sang and was president of the Krannert Center Student Association. Her favorite thing to do in her free time is to spend time with her dog, Lucie, in which they do everything together.
In one sentence, Ms. Vescio would describe herself as a reader and very talkative. She is most excited about the fall musical as an upcoming Regina event because of her interest in the performing arts and she is excited to witness the different talents that the students have. She is also looking forward to seeing the student-created art displayed around the school.
When asked about a fun fact that people may not know about her, Ms. Vescio stated, "Well, as of now, people probably don't know that I go to Renaissance fairs, such as the Bristol Renaissance Faire in Wisconsin. People tend to find that out as they get to know me." She has been going to these fairs for about five years now.
Ms. Vescio is very thankful for all of the welcoming, warm faces around Regina and is eager to get to know everyone.
About the Contributor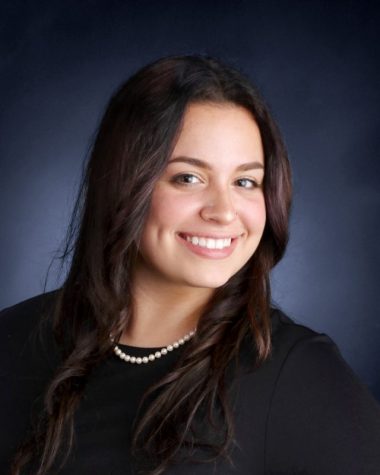 Mia Badame, Editor
Mia Badame has been writing for the Crown for two years. She has a passion for art and cooking and enjoys listening to music in her free time. Her favorite...