Leen Allwater Loves Her Decision to Transfer to Regina
Regina Dominican's newest transfer student is Leen Allwatar 25'. Leen transferred  from Maine East to Regina this year.
Public school wasn't the right fit for her. She said her public school was, "too crowded and had too many fights."
Leen and her parents decided she should attend Regina because of the better opportunities. At Regina, she's in Green Paws, DEI, and Ambassadors Club. Leen is social and really wants to be involved in Regina activities.
This sophomore has already made plans for college. She wants to study medicine. Leen also plans on taking classes that explore the deeper meaning of the Manifest Destiny as well as philosophical musings such as how the world came to be. However, this year, her favorite class is AP U.S. History.
Reen is Syrian and a Muslim. She speaks Arabic fluently. She currently resides in Edison Park.  Leen does not have a job because her mother understands that education is more important than a job at a young age.
Mrs. Allwatar said, "Leen is too young to work and she shouldn't be overwhelmed by a job and school at the same time."
Leen swims with a team outside of Regina. She loves eating sushi. Also, she loves spending spare out walking around the beautiful Brookfield Zoo!
Leen is a pleasure to get and know and as her Regina career evolves, Leen will add much to the Regina community.
Leave a Comment
About the Contributor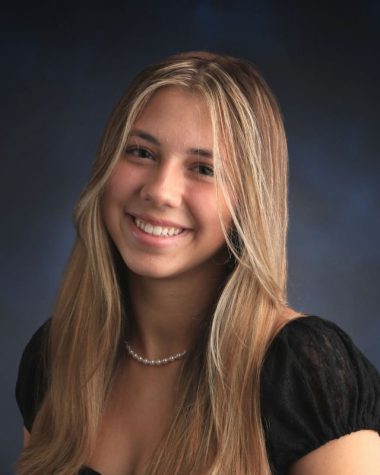 Calli Aslan, Staff Reporter
Calli Aslan is a senior at Regina Dominican High School. She grew up in Edgebrook, a northwest Chicago suburb that's one of the smallest neighborhoods...