World News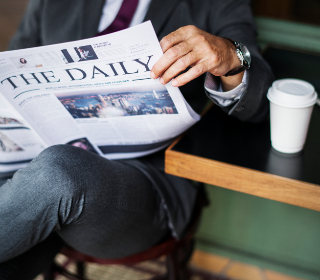 Ying Zhou, Staff Reporter
March 21, 2019
Here are some top news this month:
New Zealand Bans Assault Rifles
After the attack on Christchurch, New Zealand mosque shooting, which killed 50 people, New Zealand has passed a law banning military assault rifles.  The country will also institute a buy back program of semi-automatic and automatic weapons. New Zealand is in the top 20 countries for civilian gun ownership. The United States has the weakest gun laws of any developed country in the world.
College Admissions Scandal
A bribery and cheating scandal ended with 50 people charged with conspiracy to commit mail fraud. Parents and coaches along with SAT/ACT proctors were indicted. Several colleges were involved in the scandal including University of Southern California, Yale University Stanford University and Georgetown University. Actresses Lori Laughlin of Hallmark and Felicity Huffman star of "Desperate Housewives," were both indicated in the scandal.
Special Council Releases Russian Investigation Report
Robert Mueller, after two years of investigation, provided his report to the Justice Report. The report is an investigation into the Russian interference in the 2016 election and possible collusion between Trump's campaign and Russia's Kremlin. Democrats are pushing for the report to be made public.
Two Parkland High School Students Commits Suicide
Sydney Aiello, 19, was a survivor of the Parkland High School shooting last February 14, 2018.  Recently, Aiello was diagnosed with post traumatic stress disorder. She was planning on pursing the medical profession. Aiello killed herself on Sunday, March 17 from a gunshot. A second suicide took place on Saturday, March 23. Police have confirmed that a sophomore male took his own life.
16 States Sue Over President Trump's National Emergency Declaration
A group of 16 states has filed a lawsuit in Northern California federal court against President Trump's declaration of a national emergency. The complaint filed Monday seeks to bar the administration form using emergency powers to divert money from other programs to a wall on the border.
Karl Lagerfeld Passes Away at 85
Creative director of Chanel since 1983 and Fendi since 1965, Karl Lagerfeld is the most prolific designer of the 20th and 21st centuries.
Massive Winter Storm Expected in much of U.S.
A massive storm is set to sweep across the country , targeting states east of the Mississippi. The massive winter storm is expecting to create travel and commenting trouble for as many as 200 million people in as many as 39 states. In addition, rain nice and snow are expected to be dumped on much of U.S.
Australian Mammal Becomes First To Go Extinct Due To Climate Change
A small brown rat which lived on a tiny island in Australia is the world's first mammal known to have become extinct due to "human-induced climate change." If temperature continue to rise, nearly 8% of all species worldwide could become extinct.