What Regina Girls Are Giving Up For Lent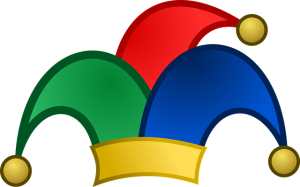 Liz Loeher and Ann Schultz
March 18, 2019
Regina girls have really captured the spirit of almsgiving this Lenten season. Here are some of the most unique Lenten promises we at the Jester have heard from fellow Reginites!
"I've decided to give up spray tans. It's what Jesus would have wanted," said one Regina student, noticeably more orange than normal. "Of course, on Mardi Gras, I got five spray tans in order to stock up for the season."
Another Regina student, noticeably more agitated, told us that she'd given up the caramel iced coffee from Dunkin. "It's actually not that hard. All I have to do is drink Red Bull instead. I'm doing great. It's really good. It has a lot of flavors that are cool and good. I feel great. I am having a great time. Schools great, things are great. God is great. Everything is good. I feel good. Love Lent. Lent is great and good and great. Amazing, fantastic, wonderful, GGGGGGGRRRREEAATTT! Did that sound like Tony the Tiger to you? I'm now craving Frosted Flakes. I have lots of energy. Who needs Dunkin?  Am I right?"  She continued talking, seeming not to notice that our reporter had walked away five minutes prior.
Several Regina girls have tried to give up complaining this Lenten season, but later gave up after commenting that it was "too hard and just awful."
The cafeteria vending machines have not been restocked since Ash Wednesday, as many Regina girls have given up junk food. 
Some of Regina's students have decided to go full punk and give up "Lent" for Lent. We're not really sure where to go from here either.
Please don't give up the Jester for Lent. Happy 40 days of Lent to everyone. We're giving up writing, see y'all next issue!