Try Guys Member Ned Fulmer Caught in Cheating Scandal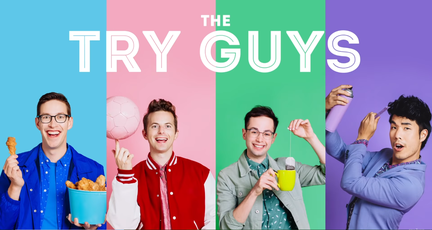 The Try Guys are an entertainment group based on YouTube established in 2014 whose brand is based on, as would imply by their name, trying new activities. The four original founding members were Keith Habersberger, Zach Kornfeld, Eugene Lee Yang, and Ned Fulmer in association with Buzzfeed, with whom they were employed by at the time. They exploded in popularity likely due to the fact that they were the first consistently paired group to emerge regularly creating content for Buzzfeed.
In 2018, The Try Guys separated from Buzzfeed and established their own corporation, where they had been continuing the same type of content that they had previously produced at Buzzfeed.
In a video uploaded to their channel on December 2, 2019, Zach Kornfeld said, "After four years of working at BuzzFeed, we had a great time, but we were on contract. Those contracts were expiring."
The Try Guys continued to be beloved and significant parts of internet culture, especially on YouTube for the younger generations. In addition to their wildly successful YouTube career, the group has also published a book, went on a nationwide tour, and hosted a podcast.
Nevertheless, all good things must come to an end. During this past September, a Reddit post provided detailed evidence that Try Guys member and company CEO Ned Fulmer had been having a public romantic affair. The post has since been deleted, but it was replicated by Twitter user @nedfulmerexpose.
Ned Fulmer married fellow content creator Ariel Fulmer in 2012, and the two of them have built a family together. As those familiar with the Try Guys would know, Fulmer's brand has always largely revolved around his wife, and he has created an image of himself as a perfect, loving husband and father. To make matters worse, the woman he was allegedly found with was Alexandra Herring, an associate producer for the Try Guys, and also worked for them during their time with Buzzfeed. On top of both of them being married to other people, this would also be an unethical workplace dynamic, because Fulmer was technically Herring's boss.
Knowing this background made these cheating allegations all that more shocking, but nothing was confirmed.
However, these posts began to circulate online, and the court of public opinion was in session. It was clear that they demanded answers. People took to social media to voice their opinions and examine all sorts of other things they deemed as evidence. For example, Fulmer hadn't appeared in the last few Try Guys videos, or in the last few episodes of their podcast. Ariel Fulmer removed the phrase "Ned's Wife" from her Instagram bio, and people were beginning to unfollow each other. Still, none of the involved parties released any official statements.
Then on Sept 27, the Try Guys released the following statement on their twitter: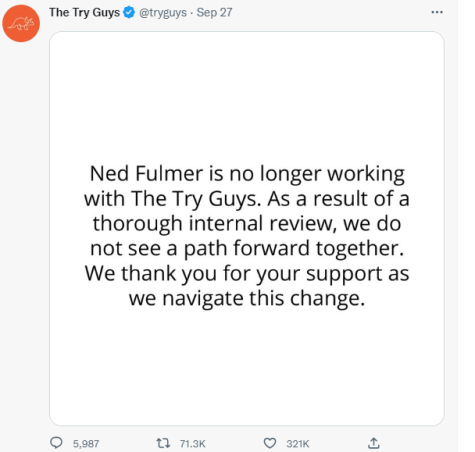 This was followed up by statements from Ned and Ariel. Ariel's post seems to imply that the couple is staying together for the benefit of their children, but as of now neither of them have said anything else regarding their relationship publicly.
On October 3, the Try Guys posted a video entitled "what happened." onto their YouTube channel. During the five-minute video, the three remaining members discussed Fulmer's removal from the company in a very professional manner, something that was shocking to many fans, because the group was widely known as very good friends. They also shared their decision to remove him from any upcoming videos, and the videos that he cannot be removed from (besides sponsorships) will not air.
In the video, Zach Kornfeld said, "You will never see them [the videos] due to his involvement, and that's a decision that cost us lots of money. We will never be able to recoup that money, but it's a decision we stand by proudly."
Whether Ned Fulmer is with Ariel or not seems to still be up in the air, but it's clear that his time with the Try Guys has ended. All the while, the remainder of the group continues to upload content and be active in his perpetual absence.
Leave a Comment
About the Contributor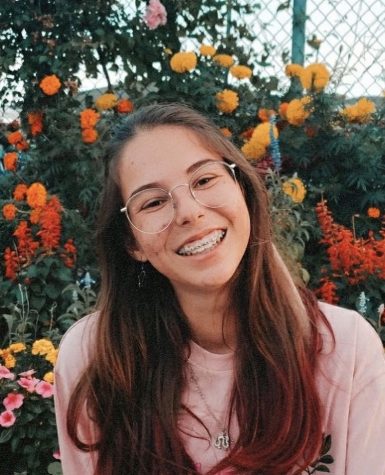 Grace Schnier, Staff Reporter
Grace Schnier is a senior staff reporter for the Crown. She plans to write about extracurriculars and events within the Regina community, but also newsworthy...