Top Ten Christmas Movies to Watch This Year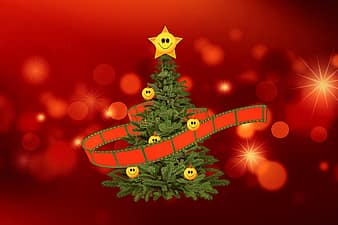 Christmas time is one of the busiest times if the year. Shopping, decorating, listening to Christmas music, and baking are all among the fun to be had during this cozy and happy season. Once your day is nearing an end there is no better way to top things off than a feel-good Christmas movie. So for now sit back, and relax as I give you my top ten Christmas movies to watch this year!
#10: The Nightmare Before Christmas
Tim Burton puts a clever twist on two of the most beloved holidays. Halloweentown's pumpkin king Jack Skellington meets the warmth and joy of Christmastown, which sparks a devious plan in the Halloweentown residence. Their plot to take over Christmas and assume Santa's role goes seriously wrong through a hilarious and creative turn of events. Enjoy Both Halloween and Christmas in this fun filled movie!

#9: National Lampoon's Christmas Vacation
Chevy Chase will never cease to make us laugh. In this true comedy were we see the Griswold family preparing for what they thought would be the perfect Christmas. Although things quickly go downhill as family members turn up on their doorstep unexpectedly. The Griswold's attempts to have the perfect tree and perfect decorations will have you hollering with laughter!

#8: While You Were Sleeping 
While You Were Sleeping, starring Sandra Bullock and Bill Pullman, is a perfect movie to watch with friends at a cozy Christmas sleep over. Our very own city of Chicago is showcased during the movie! Sandra Bullock's character is working for the El when she see's a man mugged and left unconscious on the tracks; it just so happens to be the man of her dreams. As a train barrels down the tracks towards him, Sandra Bullock makes a brave jump to rescue him. She later brings him to the hospital where she is mistaken for his fiancé. Soon Peter–the unconscious man–is found to be in a coma. His family is devastated, but given hope when they hear that he is engaged. This mixup goes from bad to worse when Sandra Bullock finds herself falling for Peter's brother Jack. Who will she end up with? You'll just have to watch and find out!

#7: Dr. Seuss' How The Grinch Stole Christmas 
How The Grinch Stole Christmas is a true family favorite. No matter your age you will still catch yourself singing along with The Who's as they celebrate true Christmas sprit. This original and colorful movie will always restore hope to our hearts that people can change. This Christmas season turn on the Grinch and you will, without a doubt, have a smile on your face as big as he did!

#6: A Charlie Brown Christmas  
The doctor is in this holiday season! The Charlie Brown movies are perfect for any day leading up to Christmas. Get the family together and enjoy the cutest little Christmas tree there is. Charlie Brown and The Peanuts bring a truly heartwarming experience in each of their movies, but especially in their Christmas edition. So, get up and dance to that iconic music and have fun!

#5: The Holiday 
In need of a feel good rom-com this Christmas season? Well, look no further! Cameron Diaz, Jude Law, Kate Winslet, and Jack Black all star in the heartwarming story The Holiday. When Cameron Diaz and Kate Winslet's characters switch houses for Christmas they are both thrown into each others lives through a whirlwind of events. They both find love and a new outlook on life through their one of a kind vacation away from their normal lives. You are guaranteed many laughs thanks to Jack Black and his comedic genius, and you will definitely have a smile on you face! Complete with great music, actors, and a lovely storyline, The Holiday will not disappoint!

#4: Home Alone 
KEVINNNN!!! Everyone's favorite kid, Kevin McCallister, played by Macaulay Culkin, will have you quoting the timeless story of Home Alone for days. It is endless fun as Kevin outwits the two house bunglers, played by Joe Pesci and Daniel Stern, that are trying to rob his house while is family is out of town. This movie's clever story line and genuine humor will never go out of style! Merry Christmas ya' filthy animal!

#3: Elf 
Looking for a laugh? Well you've come to the right place! Elf, starring Will Farrell, will without a doubt have you roaring with laughter from start to finish. Will Farrell's adventure as Buddy the elf will take you all the way from the North Pole to New York City were he is on a mission to find his father and bring back the magic of Christmas. From the world's best cup of coffee to spaghetti with maple syrup, you won't be disappointed by Buddy the elf and his Christmas spirit.

#2: It's A Wonderful Life 
Brilliance is brought to the screen by Jimmy Stewart, Donna Reed, and Henry Travers in this truly timeless story of hope and love. As George Bailey (Stewart) thinks about ending it all he is visited by his guardian angel (Travers) and shown what life for those around him would look like if he hadn't existed. It's A Wonderful Life leaves its watchers feeling a deep happiness for the gift of life and the possibilities that come with it.

#1: White Christmas 
We all dream of a white Christmas each year, and Bing Crosby, Danny Kaye, Verna Ellen, and Rosemary Clooney will make that dream come true. I can already hear that unforgettable tune playing in my head! Singing, dancing, and lots of color all add up to make this movie the joy that it will always be. It shows the true essence of what it means to be an American. The post WWII era of genuine love and care project from the movie straight into your heart. White Christmas is a real Christmas staple that you will not want to miss out on this year!

Well that wraps up my Christmas picks for this year! Feel free to leave a comment with your favorite movie!! Merry Christmas!
About the Writer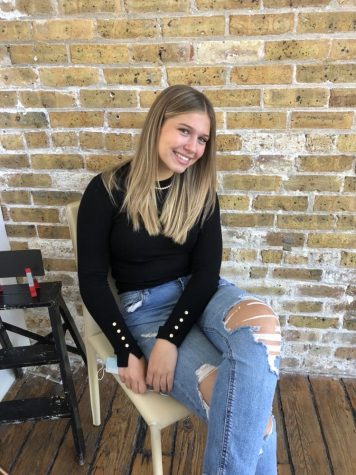 Maeve Newton, Staff Reporter
We are excited to welcome senior, and newest transfer student, Karly Svachula as a new staff reporter for The Crown. As her first year on The Crown, keep...