Strenk Swings to Sectionals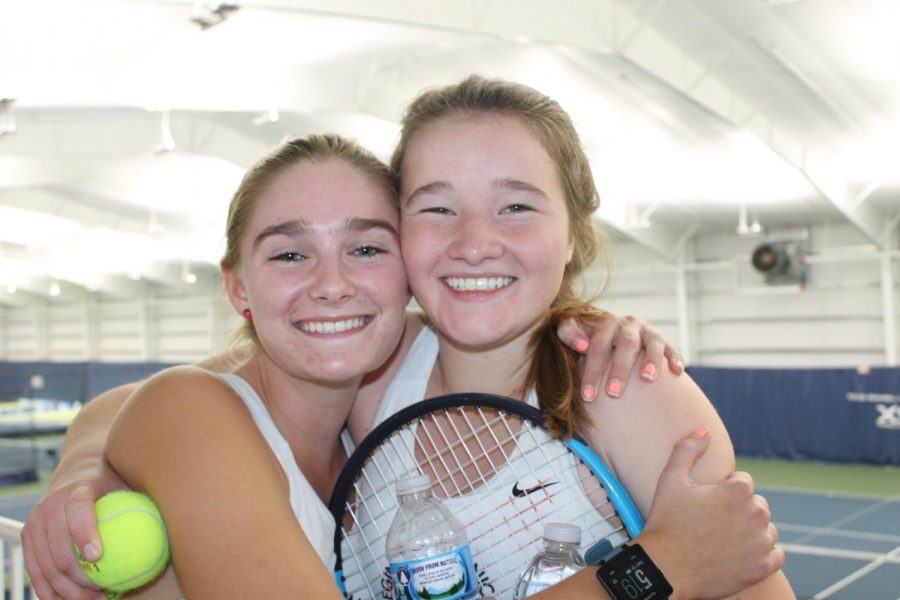 Laura Stenk, tri-sport athlete, never lets the pressure to her head. She is spirited, encouraging, and a great teammate. Strenk is a tennis junior captain and she a remarkable player.
On October 12, the varsity tennis team participated in the Girls Catholic Athletic Conference tournament. Strenk played three matches. The third game was quite the battle. Her opponent was a junior from Trinity High School.  Both players were hungry for that win.  Strenk was able to overthrow her  opponent and win the set.
Strenk's opponent was a furious and aggressive competitor, which caused the players from another school to cheer for Laura. Strenk said, "At one point, St. Laurence, was cheering for me because of that event."
Strenk won first place at the GCAC tournament in first singles along with another win for first place title by Maeve Newtown in second singles.
Strenk reminisces about the season and said, "I loved spending time with my teammates especially the seniors…I gonna miss them a lot."
She also gives gratitude to her coach Calvin Loyd for always encouraging her. In addition, she gives thanks to her teammates for always supporting her, especially during long games.  Looking forward, Strenk is ready to get better and progress further in state and reclaim her title at the GCAC tournament next year and looks forward to her last year of tennis in 2020.
About the Contributor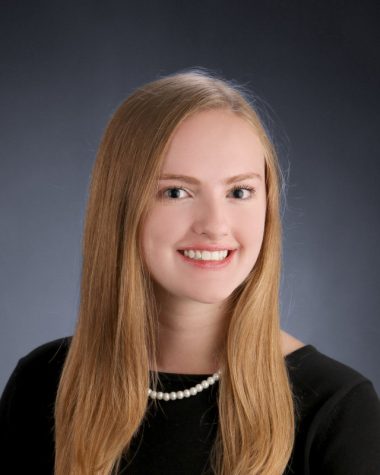 Caraline Quinlan, Contributing Editor
The Crown staff is excited to have an awesome new writer this year, Caraline Quinlan. She has a jammed pack schedule, participating in Tennis, Bowling,...