Spreading the Culture Through Regina's D.E.I. Board
At Regina Dominican High School, countless smiles have been painting the faces of students. However, it's not fall fling, or even the student raffle that's exciting the students. The influx of these smiles around Regina is due to the cultural activities that the D.E.I (Diversity, Equity ,and Inclusion) board has set up for Hispanic Heritage month.
Hispanic Heritage month started on Sept. 15 and ends on Oct. 15 and celebrates the history and culture of Hispanic people. The official observance and celebration for this month started in 1968, and it recognizes the contributions (both publicly and privately) of Hispanic Americans to the nation. The celebration starts on Sept. 15 as it's the anniversary of independence for Latin American countries like: Costa Rica, El Salvador, Guatemala, Hounderas, and Nicaragua. Mexico and Chile also celebrate their independence days on Sept. 16 and Sept. 18 as well. For the whole month, D.E.I. has set up a wide array of activities for the student body to do that encourages a spread of cultural awareness.
To celebrate this month, D.E.I. arranged Hispanic food fundraisers, films, and even gallery walks to allow people of all backgrounds to experience and celebrate the culture. Students of Regina have been able to eat delicious foods, watch informational videos, and even learn about important hispanic figures in a variety of subjects.
After taking a poll to see what the Regina community thinks of D.E.I.'s impact with their cultural celebrations (especially with Hispanic Heritage Month), there has been nothing but good results. In the poll, I asked students if they have ever celebrated Hispanic Heritage month before, what they think about celebrating it, how they feel about the upcoming cultural events in D.E.I., and if they think D.E.I. has had a positive impact on the school.
In the Regina population, about half celebrate this important day. Though, no matter if they have or haven't, everyone has been saying that they enjoyed the festivities of Hispanic Heritage Month.
Junior Eden Blumberg said, "I really enjoy celebrating HHM and I think it's really important to do so. While I've never celebrated it before, I've definitely learned about it. I think that bringing the celebration to Regina is important as well because it educates our student body about the importance of the different cultures that our school consists of."
From Diwali to Black History Month to Asian American Pacific Islander Month, there will be much more cultural celebrations to come at Regina. Compared to previous years, D.E.I. president Latrisha Taylor is determined to make the 2022-2023 school year jam packed with celebrations. 
When talking about the upcoming cultural events, D.E.I. will have, Taylor's passion is expressed when she said, "I'm excited as well as eager to put them out into the community".
As a predominantly white institution, it's important for diverse groups at Regina to feel recognized and understood. The unique experiences and backgrounds people have are brought to attention and learned about with the help of D.E.I. Thanks to D.E.I, the diverse communities present in Regina are able to feel seen and proud of their identity, background, and culture, and this feeling is only growing.
Leave a Comment
About the Contributor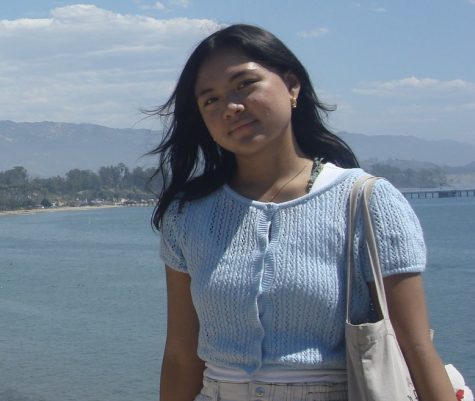 Francesca Alferez, Staff Reporter
Francesca Alferez is a senior staff reporter. On The Crown, she often writes about exciting events, pop culture, or even media. In her free time, she takes...