Spectacular Swimmer Sarah Allworth
Sarah Allworth '16 is swimming her way to victory. The senior has had a great season so far, achieving personal bests in her 200-Meter Individual Medley, and as the butterfly competitor in the 400 Medley Relay. In addition to these events, Sarah also swims the 100 Butterfly, and leads the 200 Freestyle Relay Team.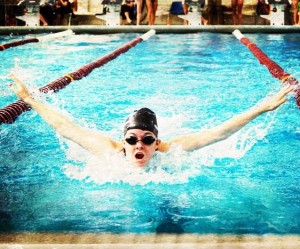 Since her freshman year, Allworth has come a long way in her events, and changed as a swimmer. She used to swim only distance events–she swam the 200 Freestyle, 500 Freestyle, and was in the 400 Freestyle Relay. Additionally, Allworth has steadily decreased her times over her four seasons on the varsity team. Her work ethic has greatly improved.
She says, "I remember how I would not actually swim my hardest during my meets freshman year."
Now, Allworth and fellow senior Mary Berg are the team captains, and lead the team in scoring and lowest times. Yet, this competitive aspect of swimming is not what she enjoys most. "My favorite part of swimming this year has been getting to know all of the new swimmers and seeing everyone improve in their own stroke," Allworth says. This year, the team has six new members, and the team is very close.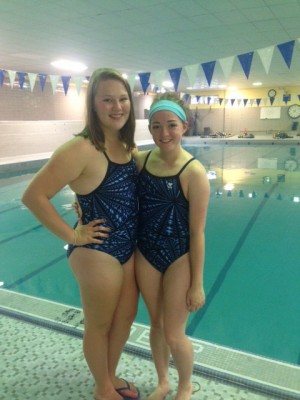 As the season draws to a close, Allworth has reflected on what she will miss most. The team atmosphere is at the top–she says, "I will miss being a part of this team, all the girls, and of course, Coach Ashley." Head Coach Ashley Thielsen has been with the team for three years, and is a favorite of the team's seniors.
Even though Allworth is graduating this year, swimming will always be a part of her life. She is also considering swimming in college, and is being recruited by several division 2 and 3 schools. Her top choices are Bellarmine University in Kentucky, and University of Mount Union in Ohio. However, even if she doesn't swim in college, Allworth will be known as one of the top swimmers that has come from Regina Dominican.