Regina's Brand-New Club "Girls on a Mission" Plans to Tackle Turmoil Involving Women's Rights
Girls on a Mission is Regina's new women empowerment club. Founded by junior Reese Bankston, their primary goals circle around helping women in need by organizing drives, fundraisers, petition signings, marches, and more.
Bankston describes her motivation to start Girls on a Mission, saying, "I was inspired after attending the Hugh O'Brien Youth Leadership Conference (HOBY) at Loyola University in June. We did an activity where you would have to put together an action plan for a club or organization you would want to create. Due to the current political turmoil involving women's rights, I made an action plan for a Women's Empowerment club."
Girls on a Mission has already hosted a bake sale for International Day of the Girl on October 11 in which all of the proceeds went to the Malala Fund for girls' education. The club plans to host similar events in the future, as well as offer more action-based opportunities to stand up in support of women's rights. Bankston cities another primary goal revolving around education of the many women's rights issues both within the Regina Dominican community and outside of it.
"Our goal is to try to meet once every 2 weeks. We plan on meeting on the 2nd and 4th Tuesday of every month. We meet in the Leadership Institute directly after school where we express ideas about what we want to see at Regina and what we want to accomplish," Bankston said.
In order to support the legacy of Girls on a Mission, you too should get involved!
Leave a Comment
About the Contributor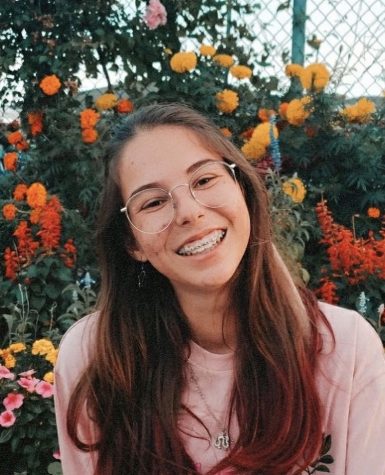 Grace Schnier, Staff Reporter
Grace Schnier is a senior staff reporter for the Crown. She plans to write about extracurriculars and events within the Regina community, but also newsworthy...