Q & A With Volleyball Captain Emma Delaney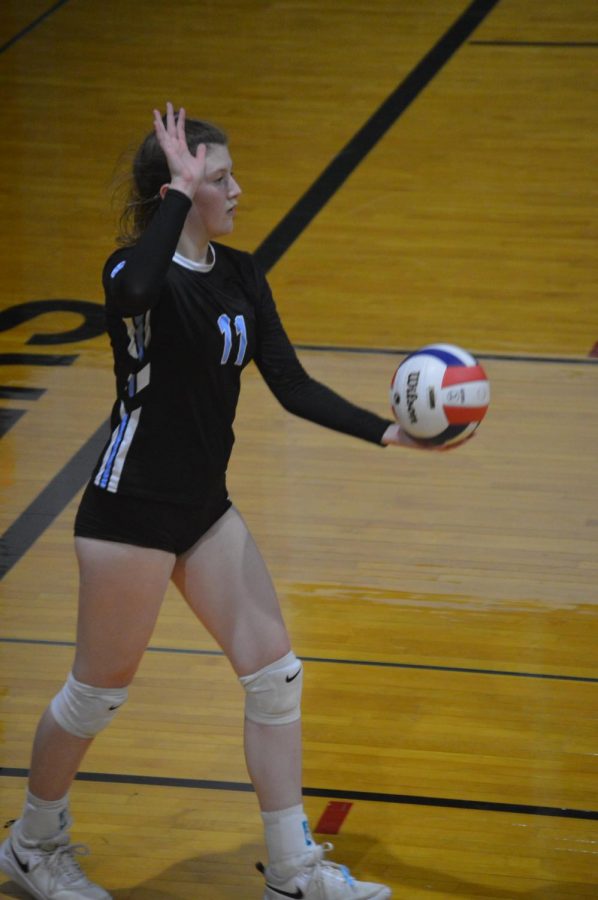 Q. Why did you start playing volleyball?
A. I started playing volleyball because my older sister and parents played. I also started because I played so many sports when I was younger so my parents just put me in.
Q. When did you start playing?
A. I started playing volleyball when I was in third grade.
Q.What has been your favorite memory from playing volleyball at Regina?
A. My favorite memory from Regina volleyball was definitely beating Res this year and senior night.
Q. How was being captain differed being a player?
A. The main difference is that I have a bigger leadership role, but everyone on the team is a great leader.
Q.What's one game you will always remember from Regina volleyball?
A.  One game I will definitely remember is beating Res; it was so exciting!!!
Q. What has been the biggest challenge you faced while playing volleyball, and how did you overcome it?
A. The biggest challenge I've faced while playing volleyball is always having high energy, even when we are losing. I still sometimes struggle with this, but in the past, I've overcome it by realizing that there is no way to win if you're not totally in the game and cheering.
Q. What will you miss most about playing volleyball at Regina?
A. What I'll miss most about playing volleyball at Regina is definitely the people. It's so fun to get to play with all of my friends and always being competitive.
About the Contributor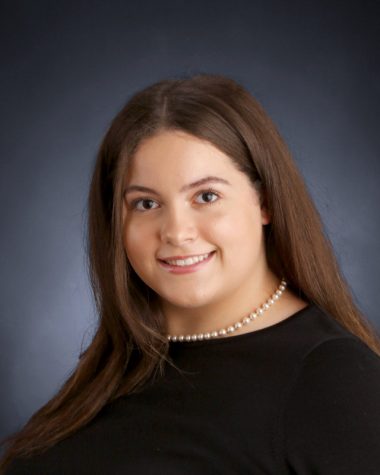 Violet Chube, News Editor
The Crown welcomes Violet Chube to the staff this year. Violet is a member of Regina's Green Paws Club and is also a Peer Advisor.

Outside of school,...