Q & A with Varsity Basketball Captain Nora Clancy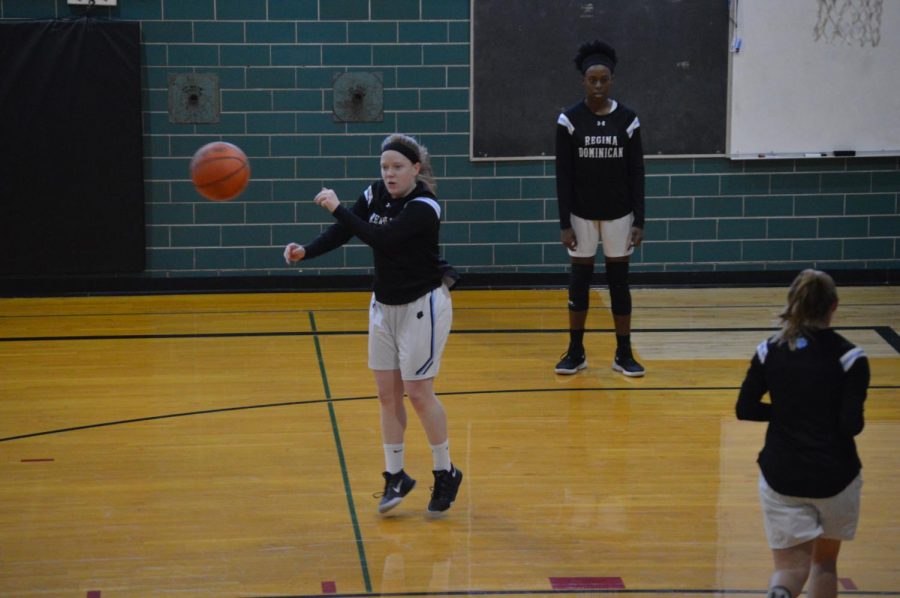 Carrie Hines, Contributing Staff Writer
February 9, 2020
Senior, Nora Clancy is a 3 year varsity player and is a huge aspect to Regina's Varsity basketball team. 
Why do you play basketball?
I love the sport! It's very versatile and creates a great dynamic with other teammates. 
Do you get nervous before or during games?
Sometimes.
How do you deal with the pressure of having to play in front of a big crowd?
Students usually only come out for one game a year.
Do you have any superstitions or "pregame rituals"?
Not really.
Are you planning on furthering your basketball career past high school?
Maybe, just to play for fun.
What advice has a coach given you that you'll always remember?
Frustration is your worst enemy. 
Is there a particular significance to your jersey number?
I usually switch my number every year.
What was the most important game you have played at Regina? Why?
Not sure; they are all fun and important.