President-Elect Joe Biden's Cabinet: Who We Know So Far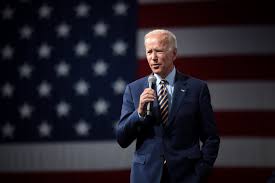 President-Elect Joe Biden has begun to select officials for his Cabinet, including a groundbreaking all female communications team. Here's who he has chosen so far.
With his latest selection, President-Elect Biden has nominated retired Army General Lloyd Austin to serve as U.S. Secretary of Defense. If he is confirmed, this will be another groundbreaking pick as General Austin would be the first African American to serve as Secretary of Defense.
Starting with members who do not need to be confirmed by the House or Senate, Biden has chosen Ron Klain to serve as his Chief of Staff. An important role in the White House, the Chief of Staff has daily interactment with the President, and is a trusted counselor and advisor. Klain served as Chief of Staff to two Vice Presidents, Al Gore and Joe Biden. For Deputy Chief of Staff, Biden has chosen Jen O'Malley Dillon, a political strategist who also served as Campaign Manager for Biden's presidential campaign.
As for the groundbreaking communications staff, Biden has chosen Kate Bedingfield as his Communications Director. She served as his Communications Director whilst he was Vice President, and was deputy campaign manager in the most recent presidential election. For Press Secretary, Biden has chosen Jen Psaki, another former Obama Administration member, who served as White House Communications Director from 2015 to 2017. Next, Biden has chosen Karine Jean-Pierre to serve as Principal Deputy Press Secretary. Jean-Pierre is a political campaign organizer, activist, political commentator, author, and lecturer. For Deputy White House Communications Director, Pili Tobar, who has previously worked as the deputy director of America's Voice, has been chosen.
As for the Vice President's Team, Tina Flournoy has been chosen for Chief of Staff. Flournoy is current the Chief of Staff for former President Bill Clinton. For her Communications Director, Vice President-Elect Kamala Harris has chosen Ashley Etienne to fulfill the role. Etienne served the same role for Speaker of the House Nancy Pelosi, and is well seasoned in the role of Communications Director. Symone Sanders has been named a Senior Advisor and Chief Spokesperson for the Vice President. Sanders served as a Senior Advisor on the Biden-Harris Campaign, and became the youngest presidential press secretary while working on Bernie Sander's presidential campaign.
For First Lady Jill Biden, Elizabeth E. Alexander has been named Communications Director, while Julissa Reynoso Pantaleon has been chosen as her Chief of Staff.
For economic policy officials, Janet Yellen has been chosen as Secretary of Treasury, and Adewale "Wally" Adeyemo chosen as Deputy Secretary of Treasury. Cecilia Rouse was chosen to serve as Chairperson on the Council of Economic Advisors. All these nominations will need confirmation.
As for National Security, Antony Blinken was chosen as Secretary of State. He served as Deputy Secretary of State under President Obama. For Secretary of Homeland Security, Alejandro Mayorkas has been named. Avril Haynes has been chosen to serve as Director of National Intelligence. As for Ambassador to the United Nations, Linda Thomas-Greenfield has been selected. All these nominees need to be confirmed by the senate. Lastly, John Kerry, who does not need to b confirmed, has been chosen as Special Presidential Envoy for Climate. Kerry served as the 68th U.S. Secretary of State from 2013 to 2017.
Other positions that have been filled include Director of Centers for Disease Control and Prevention, which is Dr. Rochelle Walensky. She is an infectious disease expert and a teacher at Harvard Medical School. Dr. Vivek Murthy has been chosen as Surgeon General, but his pick will need confirmation in the Senate. Two members for the Counsel of Economic Advisors have been chosen, Jared Bernstein and Heather Boushey. Both will require no confirmation.
The final cabinet pick so far is Xavier Bercerra as Secretary of Health and Human Services. He currently serves as Attorney General of California, and his nomination will need confirmation. The rest of the cabinet will be decided in the next few weeks, with positions like Attorney General, Secretary of Labor, and Secretary of Education still available.
About the Contributor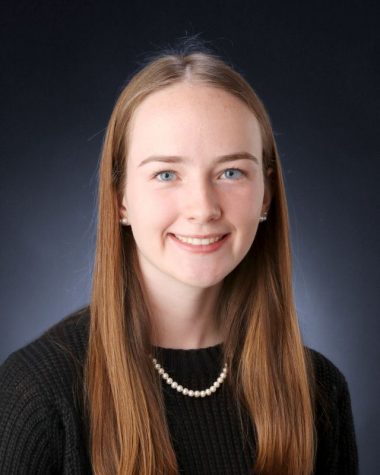 Kathryn McDarrah, Staff Reporter
Kathryn is a first-year staff member and a senior. Kathryn is an extremely ambitious young woman. She is involved with various clubs such as Ambassadors,...