Monthly Panther News – October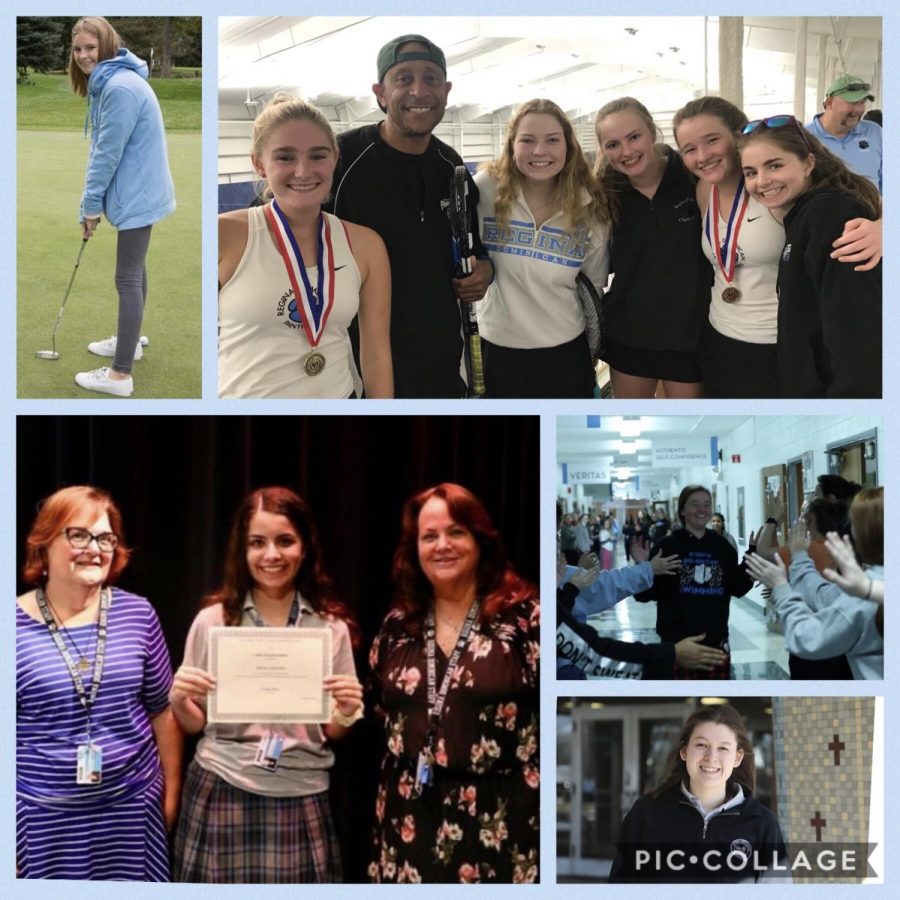 October 1: Senior Grace Galante was named a Commended Student in the 2020 National Merit Scholarship Program and was recognized at the Fall Honors Assembly.
Also recognized were Seniors Rihab Junagadhwala, Anelise Leahy, and Ayanna Schubert as AP Scholars, Katie Couture as an AP Scholar with Honor, and Ying Zhou as an AP Scholar with Distinction.
October 12: The tennis team took 2nd place at GCAC (only 1 point short of 1st)!
Contributing to this victory were champion Laura Strenk in first singles, Maeve Newton winning 1st place in second singles, Riley McInerny and Mairead Lowry taking 3rd place in the first doubles bracket, Mia Campanini and Caraline Quinlan also placing 3rd in the second doubles competition, and Abbey Schurr and Nicolette Anichini earning 2nd place in third doubles.
October 13: Jillian Seifert '20 qualified to compete in the Oregon Golf Sectional.
October 24: Junior Laura Strenk headed to the State Championships for tennis, cheered on by many supportive Panthers who traveled to Palatine, IL to watch the game.
October 30: Leia Spaniak prepares for her experimental launch to the space station set for Nov. 2, 2019. You can get further information and updates via the Wallops Mission Status Center.
Leia has designed an experiment that will explore the effect of weightlessness on H. Pluvialis, a species of algae that produces the powerful antioxidant astaxanthin. Because this substance has anti-inflammatory properties, Leia's research could lead to the treatment of diseases like arthritis, cancer, stroke, and Alzheimer's.
What a successful month for the Panthers! We can't wait to see the achievements that November brings! PAWS UP!
About the Writer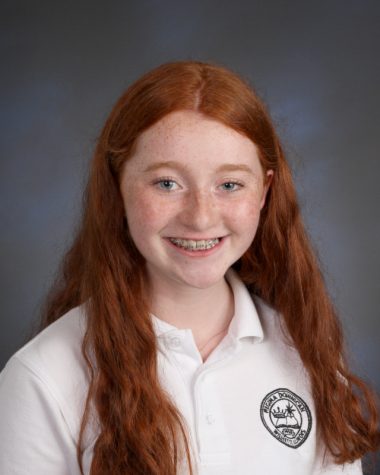 Mairead Lowry, Layout and Design Editor
Junior Mairead Lowry joins the Crown staff as the layout and design editor this year. She is involved in basically everything at Regina, including Ambassadors,...