Jazz Joint in the Windy City
Le Piano has great atmosphere, food, and music!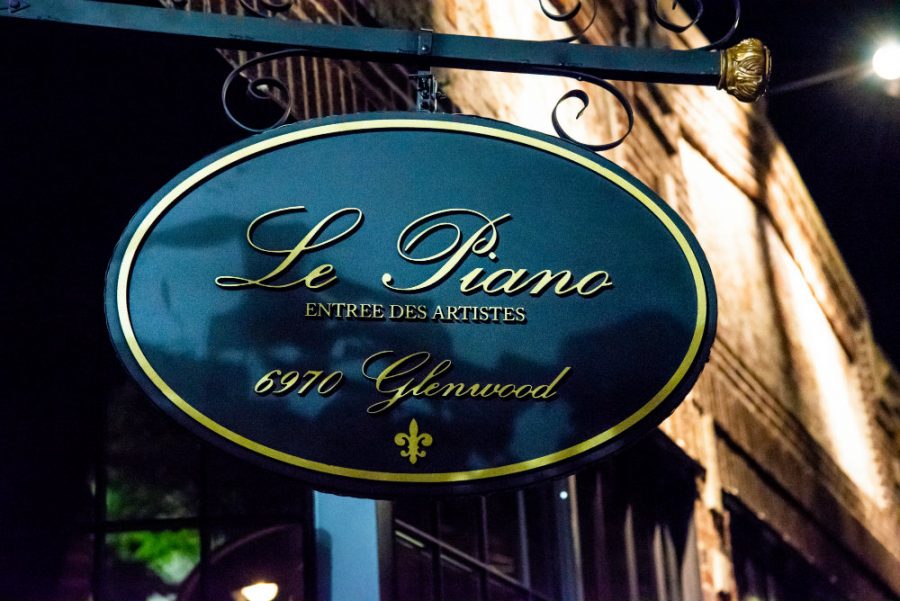 "Destroy Your Reputation" is the tagline for this cozy, intimate jazz bar called Le Piano. The new jazz club, located on a cobblestone street of Glenwood Avenue in Rogers Park, has been a great asset to the community. Owned and managed by Rogers Park natives, Joe Quinlan (father of Caraline) and Chad Willetts, the duo have created a French inspired menu, and a space with antique furniture and low lighting surrounded by a grand piano. Le Piano "offers guests the chance to indulge in the art of listening while having a cocktail…and a light supper".
On Sunday evening, I invited Grace Steffen to join me for dinner because she loves jazz music. On Sunday's at Le Piano, they have a live singer and pianist. Musicians Kimberley Gordon and Chris Foreman fill the room with both upbeat jazz and romantic slow jazz. As for hors d'Oenvers, I insisted on a baguette with infused butter of bacon, date, herb, and house shumutz, which is a pesto sauce that never disappoints. As for our entree, we tried the lamb chops and chicken thighs – which we would highly recommend. While Grace enjoyed the chicken thighs, her favorite was the wildfire artichokes; the red pepper flakes and lemon juice combination gave a kick to our tastebuds. Lastly, for dessert we had chocolate truffles with a raspberry sauce, the rich and creamy chocolate put us into a food coma.
We relaxed a little longer and enjoyed the music and the atmosphere around us. One thing we noticed was that we were the youngest people there. For us youngters, we associate jazz music with the older folk, but at Le Piano there's a certain kind of magic that allows all ages to feel included. Le Piano does a fantastic job of incorporating different types of jazz music in their set to please all crowds. Overall, our experience was very relaxing and joyous. We had great food, great music, and great people…could you ask for anything more?
About the Contributors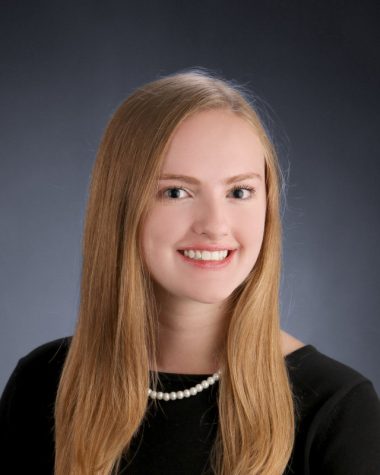 Caraline Quinlan, Contributing Editor
The Crown staff is excited to have an awesome new writer this year, Caraline Quinlan. She has a jammed pack schedule, participating in Tennis, Bowling,...