Holiday Movie Review: Dr. Suess' The Grinch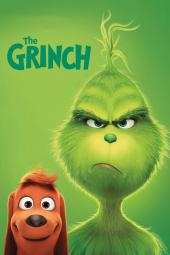 "Dr. Seuss' The Grinch" has a twist on the classic 1957 book "How The Grinch Stole Christmas!" also by Dr. Seuss.  Produced in 2018, the movie quickly grew to be the most highest-grossing Christmas film to date.
The highly-rated holiday movie is based around the main character, The Grinch.  He lives on the highest, farthest mountain in Whoville with his dog, Max.  He hates everything about Christmas; from the singing to the lights.
On the opposite side of town, six-year-old Cindy Lou is in the center and heart of Whoville.  Christmas is a highly celebrated and loved holiday for the citizens.  Cindy realizes how hard her mom is working, and wanted to ask for something very special for her from Santa.  She writes a letter and heads out to deliver it to him.
Throughout the story, Cindy Lou and The Grinch form a special bond, one The Grinch has never experienced before.  This sets an important message from the movie.  You never know the experiences one has gone through, even if they are stubborn, you can still use the kindness out of your heart to try and be friends.
I definitely recommend this movie.  If you want a laugh, or just to see a classic twist on the original, you should definitely watch!