Get a Move On in 2020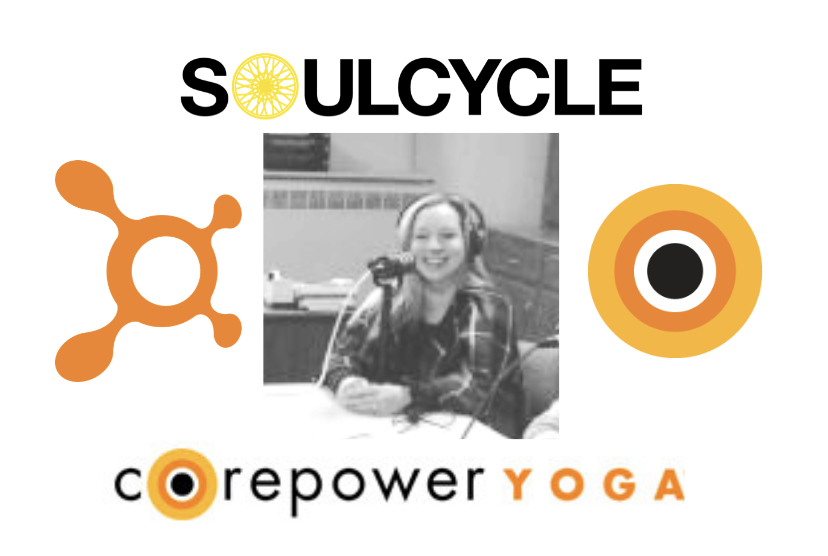 Mrs. Morgan O'Leary, Contributing Staff Writer
January 27, 2020
Looking for new ways to get in shape for the new decade?  Look no more – I've got my top three workouts listed below! 
OrangeTheory
See you in the orange zone!  OrangeTheory is the newest HIIT craze to expand throughout Chicago and the US.  The class typically consists of a 60 minute session – ~25 minutes on the treadmill, ~25 minutes on the floor/rower, plus a stretch afterwards.  Larger sized classes will consist of ~14 minutes at each station with stretching at the end. Some classes are just 45 minutes. The name comes from the "Orange Zone": if you choose to, you wear a heart rate monitor to track what zone your heart rate is in.  If you hit 84%+, you are in the orange zone. Twelve minutes in the orange zone gets you a bonus 24 hour calorie burn, so I earned that chocolate chip muffin, right?
There are individual coaches for each class who guide you through treadmill, rower, and weight training.  Workouts are different everyday, so you are never doing the same thing twice. Major plus so you do not get bored.
What I Like About This:
Trainer is able to give you modifications if something doesn't feel right (IE: the days of abs are clearly over for me, so I ask for something different every time)

Positive vibes/positive people: some days I am just tired and not in the mood, but I refuse to cancel because I am not paying $12 for a cancellation fee.  On these days, I am always surprised by someone's nice comment. Last Monday, I was NOT feeling the rower. It was brutal. I was pulling it at 55-60 watts (should be your body weight and lets just say I am not 60 lbs) but felt like I was doing 250.  The woman next to me told me I did a great job pushing through. Made my day not as terrible. When I was not mentally in a workout a few months ago, I made myself tough it out, and the person next to me told me I helped push her through! #humblebrag

Report sent to your email after class telling you your stats (if you wore your heart rate monitor).  This is pretty cool because you can see your progress.

It is addictive in a healthy way.  Treadmills track the distance you run and send it to your email so you can see how you improve over time.
Cons:
Cancellation fee: if you cancel a class within 8 hours, you pay a fee.  However, this is a great incentive to force you to go.

Cost: Can be costly if you are not committing to it enough. If you go with a membership, use all that is offered to you.
Thoughts I usually have during class:
I'm starting to get hungry.  Should have eaten more.

How is class only half over?

A one minute all out?  This is the longest minute of my life.

I think I have to go to the bathroom again.

What am I going to get from Starbucks after this?

Okay, Period A, we are doing _____.  Period B, ________.

Is Mr. O really dancing to this song while running on the treadmill?  #embarrassing
CorePower
CorePower Yoga is a place that (obviously) specializes in yoga, but they also have some spin classes at select studios.  There is a large variety of classes: basic yoga, advanced, hot fusion, restoration, and my personal favorite, (pre-pregnancy BC you cant do super hot yoga when pregnant), yoga sculpt.  Ladies, yoga sculpt tends to be a favorite for most women ages 14 and up. Since this is my favorite, this is the one I will discuss.
Yoga sculpt mixes yoga with weights AND heat, plus loud music to keep you motivated throughout the class. Be sure to pack a water bottle and towel for this one.  There are a lot of quick transitions with this class, and sometimes its a bit overwhelming. My tip for you is to make sure you know where the instructor is so you can follow their lead, or find someone in the class who knows what they are doing.  The best part of the class is when the instructor lays a cool lavender towel on your head after you have just completed 55 minutes of intense hot yoga.
  Some things that I do not like about CorePower are the following:
Gets crowded, just show up and not signup makes it tough to plan if classes are super packed

No clock in the room!  Sometimes I just want to know how much longer is left in the class.
Thoughts I have in this class:
How many more songs can there possibly be?

Is this yoga move even possible?

How am I supposed to put my hands on the mat if they are so sweaty?

My nose is running but I don't know where the Kleenex is.  Hopefully no one notices.
SoulCycle
Pack. Tribe. Crew. Posse. Cult. Gang. Community. SoulCycle.  SoulCycle is probably my favorite self-indulgence (#selfcare).  If you ask Mr. O about my thoughts on this, he would tell you that I call it my "special treat."  Just thinking about it makes me wonder when I will head to my next class.  
SoulCycle is a class of about 50-60 stationary bikes.  There is an instructor who is always super high-energy that will cycle you through songs and exercises (see what I did there)?  IMO, this class is the most intimidating, but once you are into it, it is the most fun. When you enter, you sign in, get shoes, and wait for the doors to be open.  Once the doors open, you enter a black room to find your bike. Adjusting the bike is a project in itself, but there are people who can help you. I tend to never get their attention in time, and then its really awkward, so I finally have become a master at doing this on my own.  The class starts with a warmup with super loud music, and from there, the instructor takes you through a series of songs that guide you through the workout. It is super hard to bike for 45 minutes straight. Just when you think you are almost done, you hit the 30 minute mark and it's time for weights.
One of my favorite things about this class?  Themed rides. I went to a Justin Bieber one once and let me tell you, I had no regrets.
What I do not like about the class:
$$$$ one of the pricier options with no monthly membership. Hence it is my special treat.

If the music isn't your style, it is hard to get into the workout.
Thoughts:
How do people's legs bike this fast?

How many tricep reps can I possibly do before my arms fall off?

Why is it so hot in here?

Is it right on the beat, or left?

When is the next Justin Bieber themed ride?