Fall Sports Match Up – Regina vs. Resurrection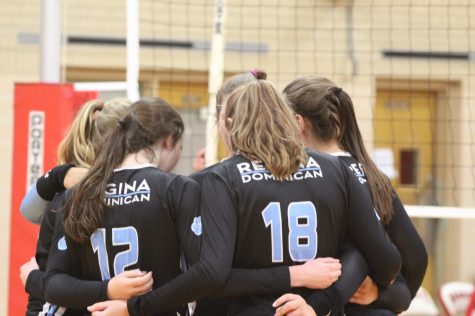 Volleyball
Freshmen A & B faced a tough defeat, but both JV and Varsity won their games! Varsity who won in a 2-1 match, defeated the Bandits for the first time in seven years – on Resurrection's own court! The student section was strong throughout the whole night, shocking the crowds with their spirited Pink Panther attire. Seniors Lily D'Agostino and Raemer Seaton led the Panthers with 11 kills, 9 digs, and 2 aces and 5 kills, 13 setting assists, 11 digs, and 2 aces, respectively.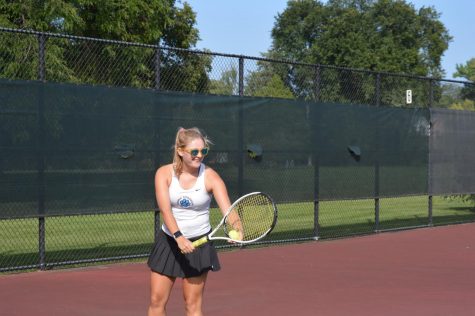 Tennis
On September 19, the Panthers defeated Resurrection yet again by a score of 3-2. Junior Laura Strenk won straight sets in singles, junior Mairead Lowry and sophomore Abbey Schurr along with freshman Mimi Waddell and senior Nicolette Anichini were victorious in their doubles matches. Senior captain Caraline Quinlan said, "it was a very exciting game with a lot of long rallies."
Cross Country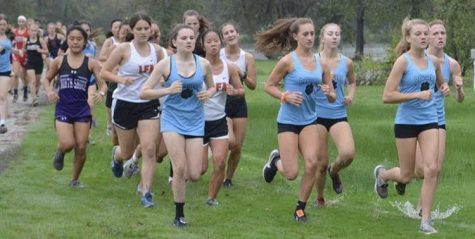 In the GCAC Girls Cross Country Championships on October 19th, Regina placed eighth while the Bandits came in tenth place. senior Erin Phelan had the fastest 3 mile time for the Panthers with 20:55:00. Senior Cross Country runner Bella Holtane reminisces on this victory and says, "I was very proud of my team because we did very well, everyone works so hard!"
Swimming
Swimming has faced two tough losses to Resurrection this season, but it is not over yet. Despite these losses, sophomores Ellie Lorraine and Fiona McNeill have shined through with their performances in the 100-meter breaststroke, even finishing first and second respectively in the meet against Resurrection on August 27th. In their previous meets, the scores were 103-61 and 69-57, and they are facing the Bandits yet again on November 5. With the scores being this close, it is sure to be a interesting match!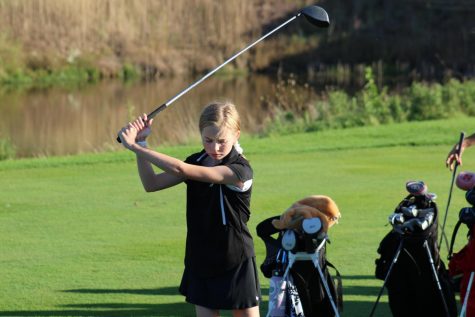 Golf
The golf team faced a close 189-202 defeat to Resurrection in their three-way match against Resurrection and Montini on September 27th. Despite this disappointing loss, sophomore Madison Maloney carded a 48, junior Mia Touhy carded a 50, senior Jillie Seifert carded a 51, and freshman Maggy Shaw carded a 53. Senior captain Jillie Seifert shows good sportsmanship in face of this loss and says, "I love playing with them. There has never been too much competition, We just enjoyed our time together."