Did the U.S. Abandon Its Military Dogs During Its Withdrawal From Afghanistan?
Credit Background Information 
When the last U.S. troops exited Afghanistan, at least 50 dogs were believed to have been left behind at the international airport in Kabul. Public anger erupted after online images went viral displaying dogs in cages surrounded by empty plastic water bottles. Comments flew across media outlets such as Facebook, Twitter, Reddit, and various news outlets accusing the U.S. government of leaving the animals in cruel conditions.
Who Is Behind This Claim? 
The viral photo was first posted on Twitter by the Veteran Sheepdogs of America with the caption, "UPDATE: Kabul Airfield. Working on getting working dogs out. Whatever mess you think Kabul is…it's worse!" led to the claim that military dogs were left behind. Dr. Robin R Ganzert, president and CEO of American Humane, an animal welfare group, released a statement accusing the American government of leaving military dogs and contract working dogs to die. This statement caused the photo to gain even more public attention and outrage. Ganzert stated, "I am devastated by reports that the American government is pulling out of Kabul and leaving behind brave U.S. military contract working dogs to be tortured and killed at the hand of our enemies. These brave dogs do the same dangerous, lifesaving work as our military dogs, and deserved a far better fate than the one to which they have condemned.
What Sources Are Saying 
When searched online, numerous articles relating to this topic come up. All of the sources that come up state that the U.S. did not leave any military dogs behind but evidence must be evaluated from relaible sources before confirming if this claim is true or false.
What's The Evidence?
The Washington Post reported that the Pentagon denied that the abandoned dogs were U.S. military animals. Eric Pahon, a Defense Department spokesman, told the Washington Post that the animals pictured were not under the care of the U.S. Military but of the Kabul Small Animal Rescue. A subsequent tweet by Veteran Sheep Dogs of America, the same twitter account that first shared the photos of the dogs in cages, stated that all "51 contracted military working dogs were safe and being taken care of in thier crates." USA Today reported that the Kabul Small Animal Resucue rescued at least 130 aniamls and had been working with U.S. forces to evacuate them from the country. According to the rescue, 46 working dogs and several pets belonging to fleeing americans were included in that number.
Rating 
The claim stating that the U.S. abandoned its Military dogs in Afghanistan is not ligit. The Pentagon confirmed that U.S. service dogs were not left in cages in Afghanistan and that the photo on social media shows dogs under the care of the an animal welfare group not associated with U.S. service dogs.
Leave a Comment
About the Contributor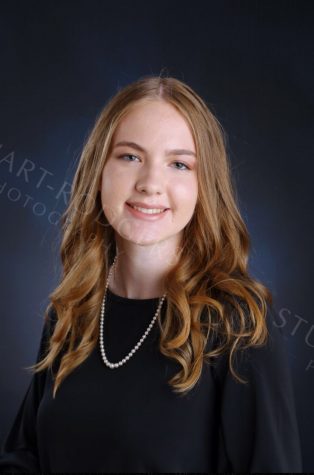 Catherine Patti, Staff Reporter
Catherine Patti is a senior at Regina. This is Catherine's first year writing for "Crown." At Regina, Catherine is involved in many different leadership...