Journey Down Route 66 with Chef Evelyn's Tasty S'mores Hot Chocolate and Rib Sandwich
Welcome to Regina's food column to everything tasty and cooked right here in the Regina Dominican cafeteria!
Yum, today I get the special treat to review both a breakfast and lunch option from our menu.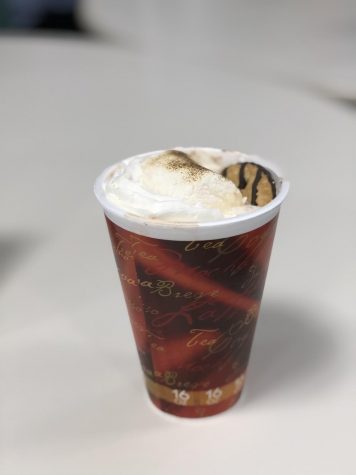 Hopefully, you were able to get your lips on the s'mores hot chocolate while they lasted. This delicious drink was hot and sugary tasting. Simply a divine way to start the day. This perfect sampling  is just the thing to warm anyone up on these cold, dark mornings. The toasted marshmallow and chocolate cookie topped off this sweet holiday beverage perfectly! I was thinking of summer campsite songs and smores the entire day!
Just when I was hungering for a bit more chocolate, I decided to follow the Cafeteria's journey down the glorious Route 66, a by-gone highway that is the proverbial blast from the past. Route 66, founded in 1926, was one long stretch of highway to get anyone from Chicago, Illinois to Santa Monica, California. Today, parts of the road are known as Historic 66 and offer the thirsty and hungry traveler many opportunities to taste some simply tempting comfort food.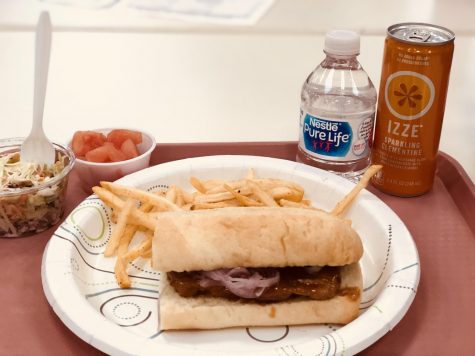 Using my Regina ID card, I was able to wrestle up myself a hefty rib sandwich, which was accompanied with cole slaw, Cajun French Fries, and a side of cantaloupe. The BBQ sauce was very tasty and added just the right tang and keep me full for the rest of afternoon. The Cajun fries were crisp and fresh and with some water and my Izze lulled me into a sense of security. The meal would have really been a winner if there had been a warmed bun added to the sandwich. Overall, my s'mores hot chocolate in the morning and then we rib sandwich in the afternoon kept me in a good mood the entire day.
You'll find me coming back for more and I will make sure you are the first to find out what's cookin' with Chef Evelyn.
Lucie Sullivan
About the Contributor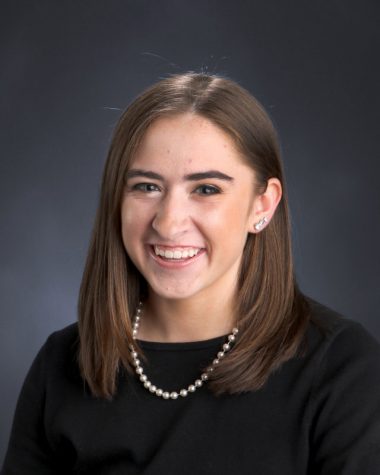 Lucie Sullivan, Business and Acquisition Editor
The Crown Staff is pleased to welcome back Lucie Sullivan! She began writing for the paper in her junior year and is absolutely ecstatic to continue her...