Adele Sets Fire to the Rain on SNL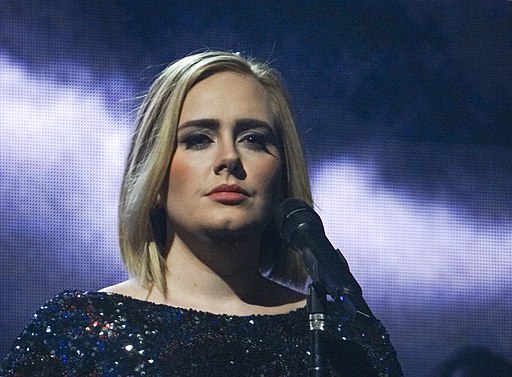 Just when the world was getting so bleak and hopeless, with the never-ending pandemic and the tense political climate, Adele pops up on Saturday Night Live in late October turning "my sorrow into treasured gold," to steal a phrase from one of her songs. As a sixty year old, I have always loved Adele. Granted I could be her mother, but, really, I think of her as someone who is authentic, funny, friendly, and, wow, that voice!
The last time Adele was in the spotlight was during her 2016 Hello Tour (where I flew from Chicago to Dallas to see – amazing).  Adele burst into the music scene in 2008 with the release of her album "19," which hit the number one spot on British music charts. A year later, she appeared as the musical guest on SNL, and won the Grammy award for best new artist. Adele's musical career took off. She has published two additional albums, "21," and "25." Her next album is due out sometime in late 2020 or early 2021.
Keeping a fairly mysterious personal profile, Adele has an eight year old son, Angelo. She recently divorced her husband, Simon Konecki, after two years.  Adele currently lives in California and is supposedly dating the British Rap star, Skepta.
Adele's appearance on SNL gave her fans a glimpse into her new physical appearance. She has lost nearly 100 pounds based on the Sirtfood diet. As she told her viewers during the SNL opening monologue, ""I know I look really, really different since you last saw me, but, actually, because of all the COVID restrictions and the travel bans, I had to travel light and only bring half of me, and this is the half I chose."
Fans were excited to see the "new" Adele and were hopeful that time and her new physical appearance did not affect her voice. It didn't. During one of the skits, Adele played herself as one of the contestants on "The Bachelor." As she competed for the bachelor's attention, she couldn't help but burst out into one of her famous songs, "Rolling in the Deep," "Hello," "Someone Like You," and "When We Were Young." Although her competition and the bachelor, himself were not impressed, social media lit up when Adele sang. It was heavenly to hear Adele once again.
Even though I consider myself quite the Adele fan, there has been two recent incidents that have created some Adele backlash. In late August, Adele posted an Instagram photo of herself wearing Bantu knots, a traditional African hairstyle along with the Jamaican flag bikini top at a London carnival. Many fans and critics called out Adele fashion as cultural appropriation. In the SNL skit, Adele stirred up more controversy in the African skit when she. Heidi Gardner, and Kate McKinnon were seen as white divorcees in Africa goggling over the African tribesmen. This scene created ire among many who thought the skit was stereotypical and irresponsible.
Shenequa Golding, a journalist from Vibe said on Twitter, "That Africa skit was tone def, insensitive and inappropriate. Men and women in Nigeria, Namibia, South Africa and The Democratic Republic of the Congo are fighting for their lives and to reduce the continent as sexual destination for white women is shameful."
As a fan, I have an enormous respect for Adele, but agree that the Instagram photo and SNL skit were in poor taste. I am, however, looking forward to her upcoming album. Adele is a trailblazer and the kinda gal that would make you laugh on a really bad day. Let's hope she is a little more sensitive to global issues, but, let's also hope, she keeps singing, too.