A Year in Film: Representation, Diversity, and Growth in the film industry in 2022
Every year, the usage of media only grows. According to a report by Data Reportal, about 4.74 billion people worldwide use social media as of October of 2022. This equates to about 59.3 percent of the global population being actively online. In addition, people who actively use social media have been reported to spend about 2 ½ hours on these platforms that equate to 15 percent of peoples' waking lives using social media. In this day and age, many people intake their information through the media. This is how people are able to so easily widen their perspectives of the world. In 2022, the impact of media has only widened due to the vast growth of T.V. shows and films produced. One of the ways that perspective has widened is with the expansion of inclusive media that has come to represent people from a diverse background.
In the past few years, the percentage of minorities featured and involved in the film industry has started to grow. The percentage of minorities as lead actors in the U.S is only 38.9% and in 2021, about 30.2% of directors were part of an ethnic minority. Although this is still a low number, it was even lower a decade earlier: only 10.5% of lead actors were not white according to statista.com.
Although there is still a big divide between white people and minorities featured in the media, 2022 marked a big stride for representation. Some of the biggest blockbuster films of 2022 included diverse casts and leads like: Black Panther: Wakanda Forever, NOPE, and Everything Everywhere All At Once. In addition, Disney's release of Turning Red, the teaser trailer for Ariel, the Disney T.V show Ms. Marvel, and even the Netflix original show Heartstopper are some examples of the diverse advancements featured in the media in 2022. It's important to note that these are only a few of the representative media that have come out this year, though in actuality, many of these different forms of media (although popular) are still unknown to the general public, and may only be generally popular within these different diverse groups.
When asking Cathy VanTreese, Regina Dominican history and diversity teacher, if she had heard or seen these different forms of media, she said that she has seen and heard of most, but Everything Everywhere All At Once and NOPE (two examples of the most popular diverse films) were the ones she hadn't heard of at all.
All of these films have definitely caused excitement and empowerment in different minority groups across the board. Having inclusive films is very important, and having people who do not belong to these groups recognize their importance is just as important.
In response to a question about if she is cognizant of how representation affects diverse groups as someone who is not a person of color she said, "you don't know what you don't know, but that's another reason why representation matters because everytime we learn something or see something our brain stretches".
This quote from Mrs. Vantreese gives insight into how she understands the media's effects on diverse groups. It's very true that people may not be aware of certain cultural significance surrounding a film, however, these films are what allow people to become aware and understand the importance of diverse films thanks to the importance outlined in a film seen through the actors, interviews, screenwriters, and audience. For example, although it has come out in the ending stride of 2022, Black Panther: Wakanda Forever has already broken box office records in its opening weekend. As a sequel to the original Black Panther film that came out in 2018, this film cemented just how important it is to have representation in a superhero franchise, as it celebrated both black culture and the life of Chadwick Boseman who was a hero both onscreen and off. In the Marvel franchise, Boseman portrayed the superhero "Black Panther", and in real life he was a hero by displaying strength, selflessness, and determination through his battle with colon cancer as well as advocating for opportunities for people of color.
When looking back at the past ten years alone, there have been only a few films that included a diverse cast and gained traction like: Crazy Rich Asians, Get Out, Black Panther, Coco, and Shang-Chi and the Legend of the Ten Rings. Although every single diverse film from the past ten years isn't listed in this article, still, the total number of these films is still only a handful. In 2020, one of the most historic academy award acceptance occurred at the Oscars when Bong Joon-Ho won Best Picture for his film Parasite. Joon-Ho not only won Best Picture, but he also won Best International Film and Best Director. His acceptance for Best Director marked him as the second Asian person to win this award, and the win for Best Picture, the biggest category in the Oscars, marked the film as the first foreign language film to ever win Best Picture.
Out of all the diverse films that have come out this year, Everything, Everywhere, All At Once, which came out in March of 2022, is one of the front contenders for possibly winning Best Picture at the Oscars. Not only does this film surround and showcase an Asian family and their culture with a multiversal setting, it also contains a collision of fantastical colors, bizarre plot points, and even a heartfelt and relatable family dynamic. The positive reception of films featuring a diverse cast is seen when Allison Wei of The Michigan Daily wrote about Everything Everywhere All At Once and said, "Growing up, aside from my parents and immediate family, I never had any role models that looked like me. This didn't strike me as strange or weird; I simply just accepted this as a fact of life." Regarding representation, the truth of the matter is that young people belonging to diverse groups need to have role models that look like them. This allows for minority groups to be seen in different settings that regard them as everything from superheroes, powerful bosses, or even as a romantic interest. Being represented in the media showcases the reality of our world, the people in it, and ultimately that everyone has a deserved place in it.
Twenty, or even ten years ago, this film would not have even been considered for best picture, but due to the recognition of diverse films in recent years, this film still has a fighting chance to win. To be possibly considered, shows that steps (although small) are being made in the academy. Even though it's important to congratulate the influx of representation in films this year, it's also important to keep pushing for more diversity in media. As a whole, it's important for directors, casting directors, screen writers, actors, and even the audience to work together to create more films with diverse leads, cast diverse actors, and even the audience to show their continued interest in films with diverse actors.
If the industry will continue to produce more diverse films, future generations of kids will be able to see themselves in the media and understand that they can be whatever they want to be, not just a stereotyped character.
View Comments(1)
About the Contributor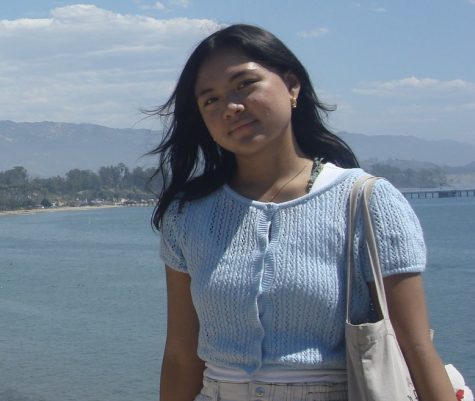 Francesca Alferez, Staff Reporter
Francesca Alferez is a senior staff reporter. On The Crown, she often writes about exciting events, pop culture, or even media. In her free time, she takes...