World Leaders Respond to Paris Attacks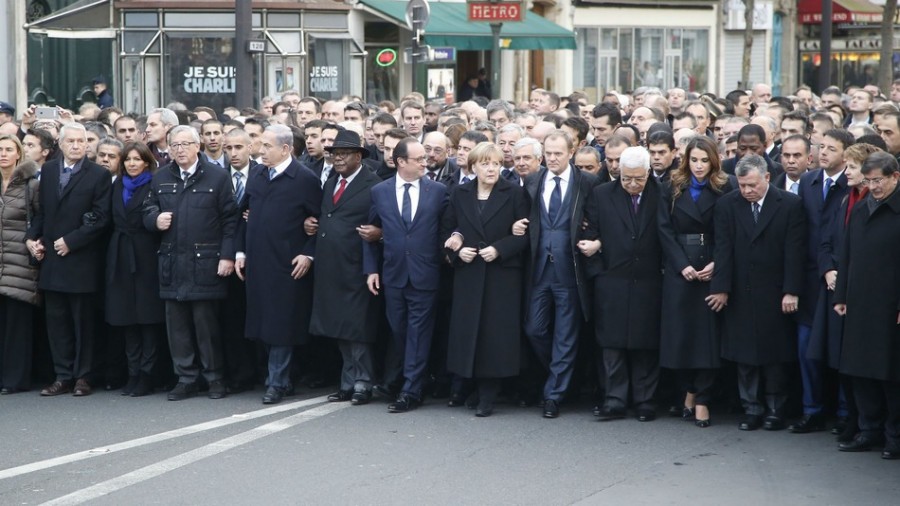 The horrible attacks that occurred on November 13th in Paris,France left 129 dead
Leaders from the United States, Russia, France, England, and Germany have responded to the attacks as noted below.
United States:
President Obama was devastated when he heard the news of the attacks. The United States is sharing its intelligence about ISIS with France.
The U.S. is joining forces  to target ISIS sites in Raqqa, Syria. President Obama has called this attack an "outrageous attempt to terrorize innocent civilians…and an attack on all of humanity and the universal values that we share."
Many U.S. republicans and several democrats have commented  that President Obama has not shown enough anger, emotion, or foreign policy strategy while addressing the country about the attacks.
Over the weekend, New York City carried out a "mock" attack. They had a fake attack in which people pretended to be dead in and near the subway system. The N.Y.P.D. was successfully equipped for the "drill."
Russia:
Putin has recently responded to last month's bombing of Russian passenger plane, which left 224 people dead. ISIS has claimed responsibility for the attack.
Vladimir Putin has publicly said about ISIS, "We will find them anywhere on the planet and punish them. Vengeance is inevitable."
Putin has stated interest in placing military forces into Syria to protect Russia. When Vladimir Putin found out about the attacks in Paris, he sent his deepest sympathy to everyone in Paris. He said the attacks have led Russia to rekindle relations with France and the United Kingdom.
France:
France is deeply devastated from the attacks that occurred on Nov. 13. French President,  Francois Hollande, has said that the attacks on Paris were an act of war. He has stated that these attacks have caused France to unite as one force against ISIS.
Before the attacks, France had been bombing spots in Syria and Iraq. Since the attack, Hollande has stated that France will  enlarge its military forces to protect the country from ISIS and continue heavy air strikes against ISIS in Syria.
England:
David Cameron, Prime Minister of England, said that the attacks could have easily happened in England. England has now upped its security and is preparing for any type of attack that might happen. They are especially equipped in large public places for any type of attack. However, Cameron stressed that citizens and tourists should carry on with their normal lives. They should not be living their lives in fear, but continue to do their everyday activities. People should not be afraid to go to public areas.
Germany:
Germany's Prime Minister Angela Merkel sent her condolences to France during this tragedy. She states that not only France, but other countries are considered targets. She does not want Germans to feel intimidated. Merkel, just like other world leaders have stated, told Germans not to live their life in fear. She said that the residents of Germany should have courage and not to be afraid. This event should not cause them to neglect their normal activities. At the same time, they should be aware of their surroundings and report any suspected suspicious activities.