Reginite of the Month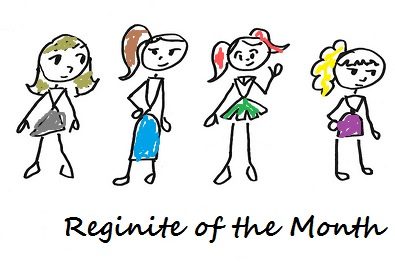 Mary Berg, Editor-in-Chief
November 1, 2015
Grade 9 
Beth Gillespie. Beth is hard working, open-minded, and a great person to be around. She is always nice to everyone, is high-spirited, and tries to make others happy. She's always smiling, and is a positive influence on the school. Beth is going to be president someday!
Grade 10
Emma Houston. Emma is really nice, and has the best sense of humor. She never fails to make me laugh, and she makes my day! Emma is the light of my life, and overall one of my favorite people. She never fails to make me laugh and her jokes are the best. I love you Emma!
Grade 11
Emily Zalinski. Emily is the bomb! She's always smiling and is so nice to everyone, and she's really great at handshakes! Emily is awesome; she is sweet and funny and comes in clutch when it come to helping with homework! Keep doing you Em!
Grade 12
Kayla Ylagan. Kayla is awesome, and she's great at chemistry. She's always brightening people's days and she's a really dedicated student! Kayla is the nicest gal I know. Everyone loves her! She is never mean to anyone, and I swear, she could not hurt a fly. She has a passion for art, and her artistic abilities never cease to amaze me. I love her to death, and she deserves Reginite of the month every month:)
Faculty/Staff
Ms. Speth. Ms. Speth is seriously the greatest! She loves Regina, she loves lacrosse, and she loves life. She makes me laugh every time I talk to her, and she is so welcoming and enthusiastic. Regina is a better place because of her! We love you, Ms. Speth!