Regina Community Mourns Alum Stella Galanis, '16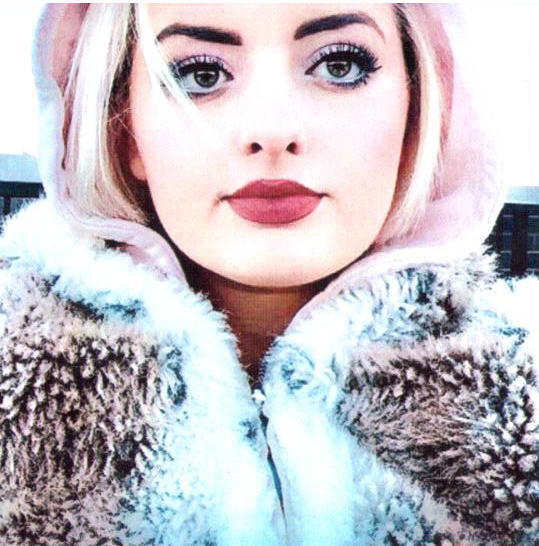 Stella, no doubt, was certainly one of a kind. As Stella's teacher, she will remain that one special student with the larger than life personality. She was the girl with the beautiful, radiant smile. She was the girl with the generous heart. She was the girl who handed out Hello Kitty stickers to make others smile. Simply put, Stella was unique and she has left a lasting impression on all who knew her.
Stella was an incredible artist who was blessed and cursed with a creative and sensitive soul. As such, it is with heavy hearts that the Regina community mourns her death. Stella Rose Galanis born in Des Moines, Iowa on November 12, 1997 passed away on Monday, August 27, 2018 at the age of 20. When she died, she was surrounded by the vibrant colors of her artwork and in the presence of her precious cat, Buster.
Stella grew up in Winnetka, Illinois where she attended elementary school at Sacred Heart School. She graduated from Regina Dominican in 2016. She is survived by her parents, Peter and Ann Roan Galanis, and her older sister and brother, Mary Margaret and George.
There are a few lines from my favorite book, The Great Gatsby, when Nick says of Gatsby, "If personality is an unbroken series of successful gestures, then there was something gorgeous about him, some heightened sensitivity to the promises of life, as if he were related to one of those intricate machines that register earthquakes ten thousand miles away. This responsiveness had nothing to do with that flabby impressionability which is dignified under the name of the "creative temperament" — it was an extraordinary gift for hope, a romantic readiness such as I have never found in any other person and which it is not likely I shall ever find again."
Stella had that same Gatsby readiness that most of us will never find in anyone else nor should we. She was and still is an absolute rose – a permanent rose that can never, not really, ever die.
We mourn and miss you, Stella Rose Galanis.