Jam 'n Honey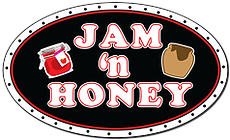 Hannah Wavrek, Sports Editor
March 22, 2016
Jam 'n Honey is a small cafe located just off DePaul University's campus. With peak hours between 8 am to 2 pm on weekends, it's no surprise that this Lincoln Park restaurant is most known for its brunch specialties.
The menu is dominated by eggs, pancakes, and waffles. During brunch hours, the menu is divided into two sides.
One side of the menu has breakfast items with everything from specialty egg dishes to typical pancakes or waffles. However, part of what makes Jam 'n Honey such a special place is all the extras you get with each meal. For example, simple waffles come with fresh fruit and whipped cream. As you may have guessed, they also keep jam and honey (and Nutella) on all of their tables.
The other side of the menu has lunch options, which include dishes like burgers, sandwiches, and salads. The same is said for the dinner menu, except it is separate from the brunch list. They also have Lenten specials available during this time, a nice touch for the more religious DePaul community.
Jam 'n Honey is a great restaurant and an asset to the Lincoln Park neighborhood. The small, homey atmosphere combined with the great food makes it an A+ restaurant. Everyone should try this great restaurant!