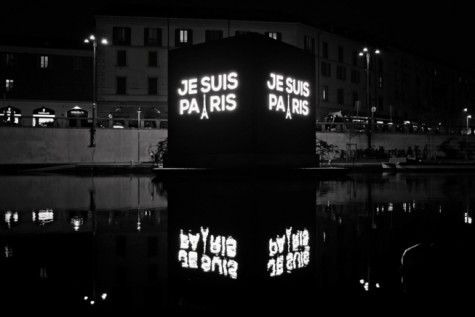 Regina Trejo, Music Editor

November 23, 2015
On Friday, Nov. 13, 2015, ISIS attacked Paris, France as well as some of the city's surrounding suburbs. The attacks killed over 129 people and injured 352. Of the 352 people that were injured, 99 of those are in critical condition. There were three teams of ISIS members shooting and bombing six...

Bella D'Agostino, Photography Editor

November 14, 2015
Friday, November 13 9:15 p.m.- At the Stade de France, France and Germany were playing a friendly soccer match. President Francis Hollande along with 80,000 people watched the match. In the video, you can hear the explosions that stopped the game. 9:20- Shots were fired at the Cafe Carillon and ...