Winter Bash : Go With The Glow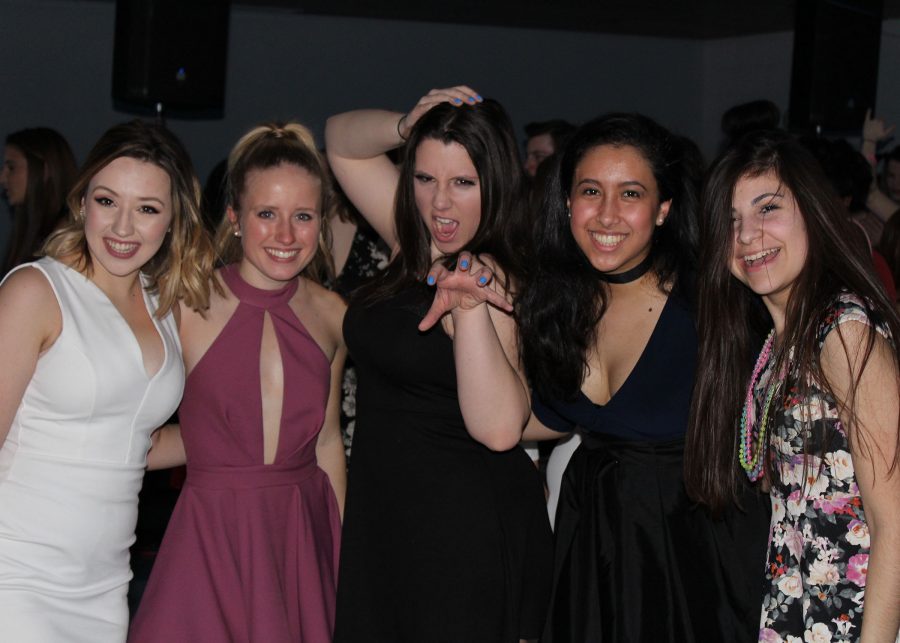 The annual Student Council sponsored Winter Bash Dance took place on a chilly February night. However, the themed "glow in the dark" dance definitely warmed everyone up from the vibrant decorations to the endless dancing. The theme was executed with splattered painted black posters and scattered black lights that caused white objects to glow.
To begin the night, students received white socks at the front door. These socks were a nice added touch considering the fact that most girls take their heels immediately off. The socks glowed from the black lights, which added to the fun.
The night was full of dancing and with many pictures. The DJ was given great reviews from the girls who attended. Senior Maddy Fox said, "This was one of the best dances I have attended. You can tell that Student Council put a lot of work into it."
Overall, the Winter Bash Dance was a hit among the girls and it was the last of the all the formal school dances for the year. The next big event at Regina Dominican is Dance Marathon, which takes place on March 3.