Wangari Maathai, Environmental Advocate in Kenya
As we celebrate Women's Month all of March, here is one incredible women everyone should know more about, Wangari Maathai.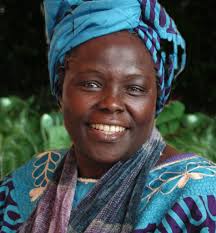 In 1940 in Nyeri, Wangari Maathai was born. Little did her parents know on the day of her birth, that their little girl would one day wage a battle against environmental issues and the lack of women leadership roles in Kenya.
Maathai's early life was focused on achieving the highest education she could get. She was driven and knew that she had to get an education. Thriving in the classroom, Maathai was able to continue her education after primary school which is a rarity for most girls in Kenya, at the Loreto Girls' High School (all girls- like Regina!).
She won a scholarship in 1960 to go to college in the United States. Maathai attended Mount St. Scholastica College in Atchison, Kansas, where she earned a bachelor's degree in biology in 1964. Two years later, she completed a master's degree in biological sciences at the University of Pittsburgh. Returning to Kenya, Maathai studied veterinary anatomy at the University of Nairobi.
She made history in 1971, becoming the first woman in East Africa to earn a doctorate degree. Maathai joined the university's faculty and became the first woman to chair a university department in the region in 1976.
As well educated as she was, Maathai used her education to fight for what she believed in, being driven by her passion for the environment and politics. Her main goal was to end the devastation of Kenya's forests and lands caused by development. In 1977, she launched the Green Belt Movement to reforest her beloved country while helping the nation's women. "Women needed income and they needed resources because theirs were being depleted,"
Maathai explained to People. "So we decided to solve both problems together." Proving to be very successful, the movement is responsible for the planting of more than 30 million trees in Kenya and providing roughly 30,000 women with new skills and opportunities.
Even after accomplishing something as big as the Green Belt Movement, Maathai wasn't done. She remained a vocal opponent of the Kenyan government. After several failed attempts, she finally earned a seat in the country's parliament in 2002.
Maathai soon was appointed assistant minister of environment, natural resources and wildlife. All of this wasn't going unnoticed. In 2004, she received the highest honor one could ever dream of. In 2004, Maathai was given the Nobel Peace Prize for "her contribution to sustainable development, democracy and peace," according to the Nobel Foundation website.
All the remarkable things Wangari Maathai will never be forgotten. She paved the road for many young women by being the "first" in many things. Wangari Maathai was the first woman in central or eastern Africa to hold a Ph.D., the first woman head of a university department in Kenya, and the first African woman to win the Nobel Prize in Peace.
Wangari Maathai died on 25 September 2011 of complications from ovarian cancer. She is buried at the Wangari Maathai Institute for Peace and Environmental Studies in Nairobi. Women everywhere will always look up to her. The planet and Kenya's booming forests will always be in debt to her.
Everyone around the world thanks Wangari Maathai.
About the Writer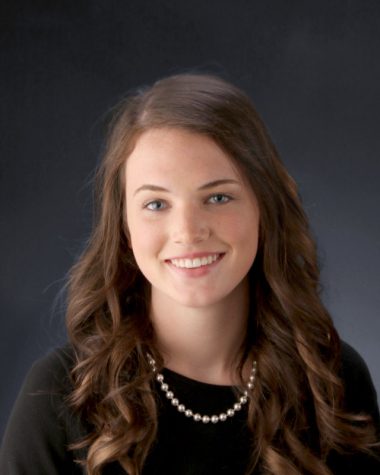 Gianna Ehrenberg, Managing Editor and Social Media Editor
Senior Gianna Ehrenberg is enjoying her first year as a Crown staff member. While she stays busy with Club Volleyball, Latin Club, Green Paws, Kaleidoscope,...