"True Story: Murder, Memoir, Mea Culpa" by Michael Finkel Is Worth a Read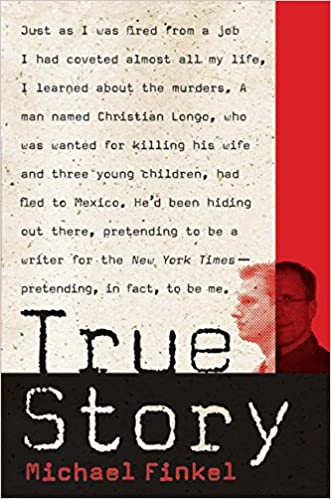 What it's about
"True Story: Murder, Memoir, Mea Culpa" is about the actual relationship between two men, Michael Finkel and Christian Longo. The story begins with The New YorkTimes Magazine journalist, Michael Finkel and Christian Longo, who was accused of killing his wife, Mary Jane Longo, and their three children, Sadie, Madison, and Zachery.
Longo is captured in Cancun, Mexico, while using Michael Finkel's identity. After Longo's arrest, Finkel requests to meet with Longo, with Longo agreeing to see him. For months, the two spend hours talking on the phone and writing letters to one another before the trial begins.
After much collaboration, Finkel begins to write a book about Longo with the hope of proving Longo's innocence. Toward the end of the book, the reader finds out the truth behind Longo's role in his family's murder and why he wanted Finkel to tell it. 
About the Author
Michael Finkel is an American journalist and memoirist. Finkel was a writer for The New York Times until 2002 when he was discovered to have made up an interview with Youssouf Malé. After he was fired from The New York Times, he started writing books.
He has written "True Story: Murder, Memoir, Mea Culpa,"The Stranger in the Woods: The extraordinary story of the last true hermit," and "Alpine Circus: A Skier's Exotic Adventures at the Snowy Edge of the World." Finkel new book, "The Art Thief," will be published in 2023. 
My Review
"True Story" was fascinating to read. Each page was very thoroughly written and thought out. Finkel put so much into every detail it feels like it's a memory of your own.
Finkel makes the book personal, which added much to the book. The story read follows the "regular" true crime/murder mystery storyline; however, Finkel makes it personal, which adds a whole other dimension to the book.
The book tells a tale of friendship and murder, which I found very intriguing. The book is something I haven't read before. I recommend this book because it's so interesting and tells a truly mind-boggling story.
Leave a Comment
About the Contributor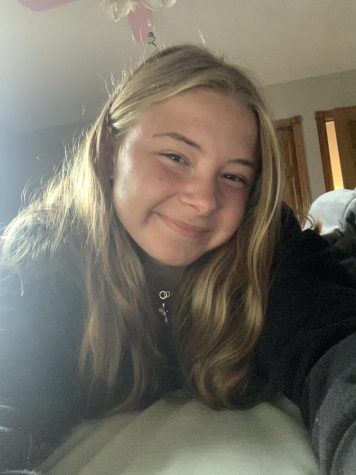 Maddie Barney, Staff Reporter
Maddie Barney is a junior at Regina Dominican and a writer for the "Crown." Outside of school, she likes to hangout with her friends, watch movies and...