Pope Francis Inspires in Documentary
In October 2020, a Vatican-sanctioned film called "Francesco" was released and shown at the Rome International Film Festival. The film is not meant to be biographical, but a glimpse into Pope Francis and his written work and thoughts that focus on social justice issues such as climate change, immigration, religious tolerance, gender identity, and leadership. The film features interviews with his predecessor Pope Benedict as well as activists, advocates, and family members.
Much of the documentary was filmed during the Covid-19 pandemic. Director Evgeny Afineevsky told National Catholic Reporter, "If before he was able to travel to every periphery in the world, right now, only his words can travel. That's why for me releasing the movie right now was so important — so that his words and his actions can travel around the world."
The director noted that the film will be premiered at the Savanah Film Festival and Afineevsky hopes that people will see what global leadership means in addressing topics that range from a pandemic to the separation of immigrant families and to wars, such as in Syria.
The film addresses sexual misconduct in the church and the Pope's determination "for an all-out battle against the abuse of minors," leading to Vatican policy to permit investigations from police and prosecutors. Pope Francis has also brought the issue of sexual orientation to the forefront. In the documentary, the Pope, relays that gay people "are children of God."  However, the Pope claims his remarks on civil unions do not change the core beliefs of the church. Though it has been stated by many within the Catholic community that the Pope mentioned "family" to consist of man, woman, and children, he has recognized there is no limit to what family could mean to another.
The documentary addresses the humility and humanity of this inspirational Pope. The Catholic Church, however, is clearly separate from the Pope as a whole and the original teachings of the church will not change. The greatest understanding formed by Catholics and most people at this age is that we are all human and deserve to be loved and respected no matter how different.
The film can be seen online from November 11 through November 29 through DocNYC. Tickets can be purchased here.
About the Writer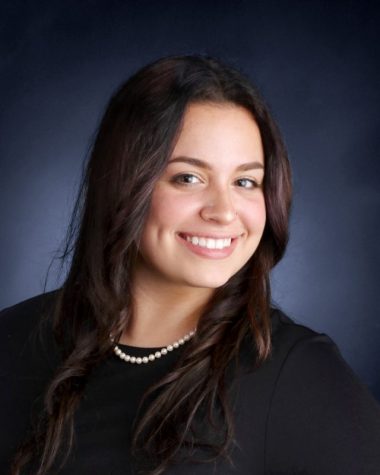 Mia Badame, Editor
Mia Badame has been writing for the Crown for two years. She has a passion for art and cooking and enjoys listening to music in her free time. Her favorite...