The Perfect Way to Spend Valentine's Day with Friends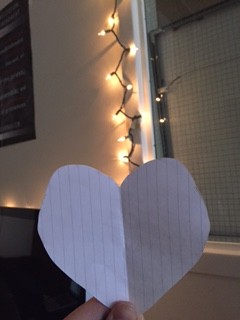 Valentine's Day is soon approaching and there are many ways to have fun without a boyfriend! This overrated holiday can be turned into a day to have a great time with your friends.
The best thing you can do is have a fun movie night by watching Romance movies on Netflix with your friends.
Here are some movie suggestions (WARNING—some of these movies might cause some tears):
The Notebook– This movie, based off the Nicholas Sparks book, features a heart-breaking love story that will leave you sobbing. It is about two young people in love, but they are separated because of their parents.
Best Of Me– This movie is a must-watch about two people who were in love in high school and find themselves reconnecting after many years. It is another Nicholas Sparks book adaptation.
Grease– This classic movie will always be a must-watch! It is funny love story about two high school lovers who are so different but find themselves together nonetheless.
Leap Year– This romantic movie is about an adventure of a young woman who finds herself in love with someone she would never expect. It happens on Leap Year, which will be occurring in 2016!
If you are the not the movie type, another fun thing to is bake. Here are some super easy and fun recipes to try with your friends at home:
Cinnamon Roll French Toast (Buzzfeed)
Ingredients:
2 tubes of cinnamon rolls
4 tbsp of melted butter
6 eggs
1/2 cup of milk
2 tsp of cinnamon
2 tsp of vanilla
1 cup of maple syrup
Directions:
Pour the allotted butter on the bottom of a 9×13 glass baking dish.
Cut each cinnamon roll into eight pieces, and spread evenly over the butter.
In a separate bowl, whisk the eggs, milk, cinnamon, and vanilla, and pour over the cinnamon rolls.
Pour one cup of maple syrup over the mixture. Bake at 375°F (190°C) for 25 minutes.
Top with the icing from the cinnamon rolls. (All directions from Buzzfeed).
Simple Cookies:
Ingredients:
Butter
Eggs
Chocolate Chips
Sugar
Flour
Directions:
Preheat oven to 350ºF.
In the bowl  cream together the butter and sugar until fluffy.
Add the egg and vanilla  to the butter/sugar mixture and mix until incorporated.
Stir in the flour, salt , and the chocolate chips just until combined. Do not mix for a long time after adding the flour.
Scoop into mounds about 2 TBSP each onto un-greased cookie sheets.
Bake at 350ºF until just set on the edges and middle still looks a little bit undercooked. About 8-12 minutes. (
Allow to cool on the baking sheets for 5 minutes before removing. Cookies will continue to cook on the sheets for a few minutes. (All Directions from bakerbettie.com)
These activities are sure to keep your mind off the non sense of Valentines's Day. Enjoy!