Stream It or Skip It?: "To All the Boys: P.S. I Still Love You"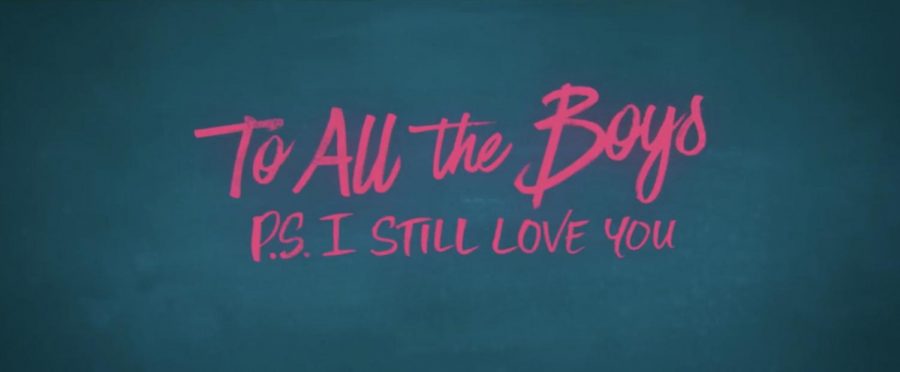 Sophia Watson, Contributing Staff Writer
March 5, 2020
The exciting release of the movie, "To All the Boys: P.S. I Still Love You", which was the sequel to "To All the Boys I Loved Before", was just before Valentine's Day this year.
The gist of the plot is that Lara Jean's younger sister mails out letters that she wrote in the past to, indeed, the boys that she loved before. In the second movie, one of those boys, that goes by the name John Ambrose, writes back, but unfortunately for him, Lara Jean is dating the school hunk, Peter Kavinsky.
John Ambrose and Lara Jean end up volunteering at the same senior living home, but lucky for John Ambrose, Lara Jean's relationship is on the rocks with Peter. The two end up getting closer and Peter and Lara Jean have a tragic, yet awkward break-up. John Ambrose and Lara Jean dance at a ball they are putting on for the seniors at the living home and Lara Jean realizes that she wants to be with Peter.
Then, the movie ends with the two of them floating into the air as if they were never broken up (which I still don't know how they just started floating). Crazy plot twist, right?! You would think that's what people would be talking about, but they are simply talking about how boring and unrealistic the movie was portrayed compared to the novels and the previous movie.
The sequel left people unimpressed and disappointed after seeing the original. The first movie was directed by a female, Susan Johnson, and it was filled with suspense and chemistry. The second movie, however, was directed by a male, and people were left without any connection to the characters.
Many people were stunned by the way good ol' Peter Kavinsky was treating his relationship with Lara Jean. Katie Halliwell from The Ringer even said, "…Staring at Peter Kavinsky no longer sparks joy, or butterflies, or anything but mild distaste."
It is shown in the ratings that many people liked the first movie better. The ratings from the second movie were far worse than the first. Rotten Tomatoes gave the sequel a 73%, while the first movie received a 97%. A question that could be raised by looking at the difference in the ratings could be, "Could the lack of chemistry and thrill have something to do with the change of directors?"