Spike in Remote Students
As the days get shorter, the nights get longer, and the wind gets colder, e-learning has become the norm for students. At Regina Dominican, the number of students going remote has gradually increased since the beginning of the school year.
Beginning in April These last nine months have been a true test of humanities, strength, compassion, and love of others during this global pandemic. Many schools are closed and have switched over to online learning. Or in Regina's case,hybrid learning where students have the choice to be physically in the classroom or zooming in from their homes. When students first stepped through the doors of Regina for the 2020-2021 school year, there was a plethora of changes to adjust to: the temperature checks in the morning, wearing masks inside the buildings at all times, 5-minute passing periods, physically distanced desks in the classroom, and designated windows open at least six inches in each classroom for air ventilation.
Even with all the precautions students are leaning towards remote learning for a variety of reasons. Some are remote due to exposure to Covid-19, travel to another state, the increasing cold weather etc. (insert info about percentage of remote students here).
The entire student body will be going remote starting November 16, 2020. This is in response to a spike in Covid-19 cases in Regions 10 and 11 which encompasses Regina Dominican. We are going to block schedule and only have four classes a day two times a week. Speaking personally as a Senior I find this to be a great solution. It gives all of us students and teachers a much needed and much deserved break in the constant hustle of Regina girl life.
E-learning has been a great opportunity for some and a challenge for others. I think going forward that we'll soon learn as a community how to endure through this tumultuous time.
About the Writer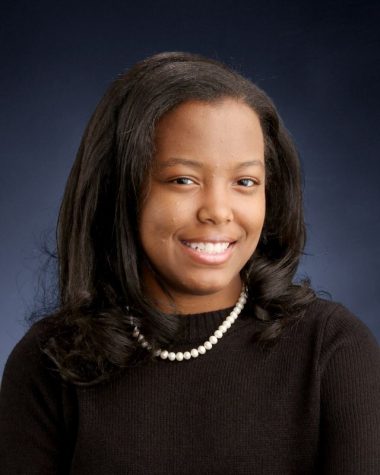 Hannah Wilson, Managing Editor
Hannah Faith Armbrister Wilson is a senior at Regina and a second-year Crown reporter. Hannah is involved in many things at Regina such as Ambassadors,...