Spider-Man "No Way Home" Is Most Viewed Trailer Of All-Time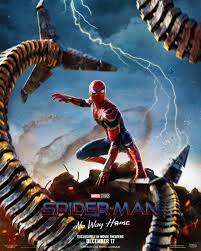 Tobey Maguire, Andrew Garfield, Tom Holland, who played Spider-Man in different movies, supposedly team up in one film to take on all six villains from their previous films.
In the first of three Spider-Man  movies directed by Sam Rami, Tobey McGuire fights off William Dafoe's green goblin. Two years later, Tobey Maguire comes back to fight off Alfred Melina's Doc Ock. Then, to end the trilogy, McGuire is back again where he defeats the New Goblin played by James Franco, the Sandman played by Thomas Hayden Church, and the Venom, a.k.a. Eddie Brock, played by Topher Grace.
Following these films are the Amazing Spiderman films directed by Mark Webb and starring Andrew Garfield as Spiderman. In the first, "The Amazing Spiderman," Peter Parker fights off Rhys Ifans's Dr. Curtis Connor, a.k.a. the Lizard. In the second Amazing Spiderman, Peter Parker fights Jamie Foxx's Electro and Dane DeHaan's version of Harry Osborne.
The latest versions of the Spiderman adaptations are Tom Holland's Spiderman movies. The first movie of about to be three is "Spiderman Homecoming." In "Spiderman Homecoming," Peter Parker fights and defeats the Vulture, Michael Keaton. In the second Tom Holland Spiderman movie, "Spiderman Far From Home," Peter Parker travels across Europe to defeat the villain Mysterio, played by Jake Gyllenhaal.
"Spider-Man: No Way Home "is the last and supposedly final movie by Tom Holland. We haven't got much confirmed, but IMDb's film synopsis is, "With Spider-Man's identity now revealed, our friendly neighborhood web-slinger is unmasked and no longer able to separate his normal life as Peter Parker from the high stakes of being a superhero." When Parker asks for help from Doctor Strange, the stakes become even more dangerous, forcing him to discover what it truly means to be Spider-Man. "
Spider-Man: No Way Home has broken the Internet with the most viewed teaser trailer of all time. Even days before the trailer was even released, leaks were being posted on social media platforms such as Tik Tok, YouTube, and Instagram. There have been many leaked photos that have not been confirmed to be accurate or not, with all three Spider-Mans being in them. The day the tickets were released, movie sites crashed, and it was hard to even get a ticket to see it on opening night. To say the least, this could probably be the most anticipated and highly hyped movie of all of 2021.
Since the hype for this movie is so large, many fans have created theories and nitpicked every scene of the trailers and teasers that have been published.
Here are some of my favorite fan theories:
The first fan theory is that in the official trailer, you can see MJ, Tom Holland's Peter Parker love interest, falling and him trying to grab her. Many people think that it is not her hand, but Andrew Garfield's hand grabbing her. Many people believe that it's because in Andrew Garfield's movie, his love interest, Gwen Stacy, ultimately falls to death after not being able to catch her.
Another fan theory is that in the trailer, you can see the Lizard being punched across the face very clearly, but there was no one punching him. People think that it was a faulty editing error and that it was Andrew Garfield punching the Lizard.
My last fan theory is that Tom Holland's best friend, Ned, is going to be a villain in the new movie. Many people believe this because, in the comics, Spider-Man fights six villains known as "the sinister six." The five confirmed villains for the film are the Green Goblin, Electro, Dr. Octopus, Sandman, and Lizard. However, there is still one remaining villain, the Hobgoblin, who will be supposedly played by Peter Parker's best friend, Ned. To back up this theory, fans say that because Ned forgets Peter Parker's identity with the rest of the world because of Doctor Strange, from the spell he castes, the Green Goblin will convince him to betray Peter Parker.
Another fan phenomenon within the Marvel world is who is the best live-action Spider-Man. Many people say it's Tom, many people say it's Andrew, and many people say it's Tobey. I personally think it's Andrew Garfield.
I know many people will not agree with me on this, but when you grow up watching the Amazing Spider-Man movies, they hold a special place in your heart. Andrew Garfield is one of my favorite actors, and I think he does a phenomenal job with this role.
His acting is outstanding, just like with every role he plays. In the fight scenes, it really feels like he is a spider when fighting these villains.
The writing might not be the best, but the relationship between Gwen Stacy, played by Emma Stone, and  Peter Parker feels so real, and that's because it kind of is since they dated in real life. Their chemistry really shines through the screen.
I asked the Regina community who their best Peter Parker/Spider-Man is. The results are: 57.4% said Tom Holland, 23% said Tobey Maguire, and 19.7% said Andrew Garfield.
Here are some responses from students and why they think Tom Holland is the best Spiderman.
"The only Spider-Man movies I have watched are with Tom Holland, and I think he does a great portrayal of Spiderman. The Tom Holland Spider-Man movies do a great job following the Spider-Man storyline while making it relevant to what's happening currently. Tom Holland is Gen Z's Spiderman."
"Stan Lee said that when he pictured Spider-Man, Tom Holland was the actor that came to mind. As the genius behind Marvel, I trust his judgment."
"I haven't seen the other ones, but the CGI and personality of Tom Holland and his Spider-Man movie are funny and good." I do agree with these responses. I think Tom Holland plays a great Peter Parker. He really captures the awkwardness and funniness of an awkward teenage boy trying to navigate life and be Spider-Man at the same time. He also definitely looks more like a kid compared to Tobey Maguire andAnd Andrew Garfield.
Even though I have a favorite, I do believe they all did an amazing job playing this character and I cannot wait to see them, hopefully, all together on the big screen onopening day, December 17 fighting off their villains once and for all. To quote Spiderman himself, "with great power comes great responsibility."
Leave a Comment
About the Contributor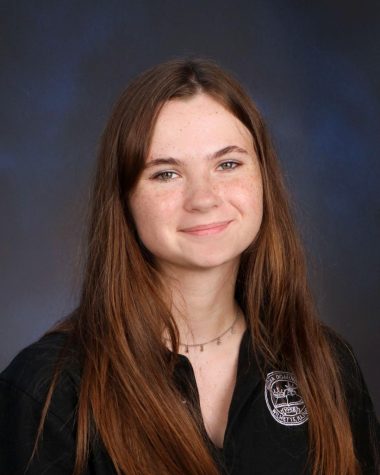 Stella O'Connor, Staff Reporter
Stella O'Connor is a junior and a writer for "Crown." Outside of school, she likes to watch movies and hang out with her friends. She likes to write about...