Sip On This "Lemonade"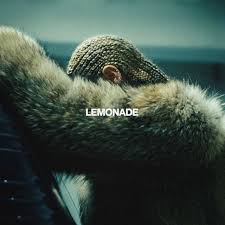 Regina Trejo, Music Editor
May 18, 2016
On Saturday, Apr. 23, Beyoncé took the world by storm with her HBO debut of the visual album "Lemonade."
The album was offered on Tidal, an independent music streaming website.
This 12 track record brought in over $3 million every day.
The visual album is broken into 11 separate chapters, the first being "Intuition."
"Intuition" kick-started Beyoncé's story. Intuition means to have instinctual feelings and her intuition was about Jay-Z cheating on her. This first part of the video was done to the song "Pray You Catch Me" in which Queen Bey is talking to her husband. She is hinting to him as well as her audience that she knew about him sneaking around. She sings, "I pray I catch you whispering/I pray you catch me listening."
The second chapter is "Denial" and is paired with the song "Hold Up." Beyoncé creatively uses lyrics from the Yeah Yeah Yeahs song "Maps." In this Caribbean-sounding song, she is expressing her shock of her husband cheating even though she is in love with him.
"Anger" is the third chapter of "Lemonade" and is partnered with the song "Don't Hurt Yourself." This duet with Jack White is quite explicit, but demonstrates Beyoncé's pure rage. Not only does this song convey so much feeling, it shows her versatility in style. The R&B and pop-based artist ventured over to rock music…and has pulled it off so well!
The song "Sorry" kicks off the chapter "Apathy." In this bold pop song, Bey is stating her independence. She does not need a man and even sings "today I regret the night I put that ring on," referencing her marriage with Jay-Z on Apr. 4, 2008. At the end of this rather crude song, Beyoncé mentions the enemy of the Beyhive, Becky.
The fifth song of the album was "6 Inch." In this collaboration with The Weekend, the chapter "Emptiness" describes the low point that Beyoncé felt after the reality of her husband cheating on her settled in. In this dark pop song, Beyoncé sings about a stripper using her body to make money. The best part about this song was her use of Animal Collective's lyrics from the song "My Girl." The use of lyrics from a psychedelic pop band's work just shows more of her appreciation and diversity in style.
The sixth chapter is "Accountability," in which "Daddy Lessons" plays. Beyoncé and her father, Matthew Knowles, have always had a turbulent relationship. Her father was her talent manager and even managed Destiny's Child. Balancing their business and familial relationships always proved to be a struggle, but in this country-themed song, she shows her appreciation for him. In this song, she recounts how "My daddy warned me about men like you/ He said baby girl he's playing you/ He's playing you."
Next came "Reformation" with the song "Love Drought." This slower love ballad expresses Bey's true hope for her marriage. She is extending a hand to Jay-Z and giving him a second chance, especially when she sings "You, you, you/ You and me could stop this love drought."
The prettiest song of the album, "Sandcastles," is found in the chapter "Forgiveness." A choir sings behind Bey as she sings deep lyrics such as "And although I promised that I couldn't stay, baby/ Every promise don't work out that way, oh, babe/ Every promise don't work out that way." In the music video, Beyoncé's husband makes an appearance. She is accepting him back and forgiving him for his faults.
Next, James Blake sings "Forward" in the "Resurrection" chapter. In this song, Beyoncé is not only saying that she and Jay-Z must move past their struggle, but is speaking out for the Black Lives Matter movement. In the video released, Black mothers were shown holding pictures of their children that they have lost to police brutality.
The tenth chapter, "Hope" is paired with the song "Freedom." This extremely catchy anthem features rapper Kendrick Lamar. In this track, Beyoncé sings about her ability to make change. "Freedom! Freedom! I can't move/ Freedom cut me loose/ I break chains all by myself."
The last chapter is "Redemption," which is all about a new beginning for her new found love with Jay-Z. In the song "All Night," Bey depicts this renewed love with the lyrics, "Love breathes salvation right back into me."
The last song of the album, "Formation" is a stand-alone track. This anthem is all about Beyoncé. It expresses her identity through heritage, woman empowerment, and black empowerment. Here is the music video of the most addictive track on the record.