Senorita Bautista's Journeys From Columbia to Regina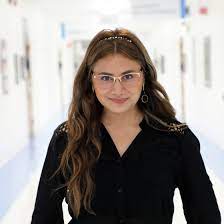 The Regina Dominican community welcomed new staff members to the 2022-2023 school year. A wonderful new addition to the school's staff is Senorita Bautista, Regina's new Spanish teacher who traveled all the way from Colombia to follow her dreams and set an amazing example to all of her students to follow their dreams.
Senorita Bautista's full name is Jennifer Caralina Bautista Contreras. She was born in Bogota, Colombia. Senorita Bautista worked really hard to pursue her teaching career, which she paid for by herself. While in school she started working for a jewelry brand in order to pay for her studies. She would wake up at four in the morning to finish her tasks, and then she would go to work and then leave to attend her classes around 6:00 in the afternoon, following that she would get home at around 10:00 at night.
It was a stressful challenge for her; however, it provided great changes in her life. Senorita Bautista had the opportunity to travel to the United States and work as an au pair for one year. Afterwards, she returned to Colombia to receive her bachelor in languages to prepare for her career. Every experience Senorita Bautista faced helped her become who she is today. 
"Nothing is impossible. We want to get a dream or project. We have to work hard with resilience to be a positive person." said Senorita Bautista
Senorita Bautista attended La Salle University in Colombia. At university, she met many friends whom she still talks to today, as well as some of her teachers too. Senorita Bautista enjoyed each of her classes because they all taught her something special about making learning interesting. During college, the class that gave her the most difficulty was phonetics and phonology because the teacher was demanding.
"Her exams were quite difficult because we would have to analyze each word and its sound. Also we had to identify the text and describe it." recalls Senorita Bautista.
Senorita Bautista enjoyed her time in college, and would repeat it again if she could. She has taught all different ages, and in return they all taught her something too. When asked about a story about her students, Senorita Bautista recalled a time when her students had an assignment where they pretended they were working as a sales person selling products using the vocabulary they learned in class. Some of the students were nervous because it was their first time performing in front of the school.
When asked about how her students felt about her leaving her old school in Columbia, Senorita Bautista replied, "When I left my students, they were sad because I was their homeroom teacher, but they understood that I was traveling to follow my dreams and encounter new experiences. I still continue to talk with some of them."
Some fun facts about Senorita Bautista is that she likes to salsa dancing and singing karaoke with her family and friends in her free time. She also likes to travel and read as well. When she was a little girl, she liked to watch Sailor Moon, a comic program from Japan. She also lived in Turkey and China which she describes as both wonderful experiences. She worked as a tutor and teacher while there as well. Senorita Bautista believes that each culture is equally interesting. 
Senorita Bautista has a big family which include her two sisters, brother, four nieces, and two nephews. They love to spend time with each other, and they supported Senorita Bautista through everything. They love to do many different things together such as: traveling, watching movies, and celebrating by going to parties.
"I am grateful to God for my family," said Senorita Bautista. 
Leave a Comment
About the Contributor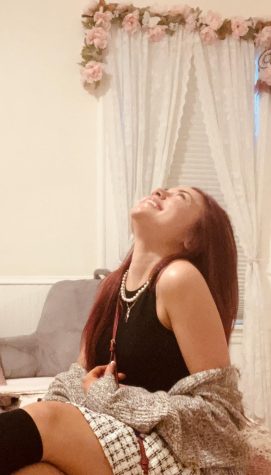 Samantha Russo, Staff Reporter
Samantha Russo is a junior at Regina Dominican High School. She is a staff reporter for The Crown. She likes to write articles about consequential events,...