Reginite of the Month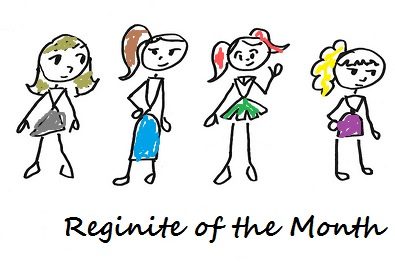 Mary Berg, Editor-in-Chief
September 29, 2015
Grade 9
Elizabeth Loeher. Elizabeth is a talented volleyball player. She is always looking out for her fellow classmates, she is also a great friend!
Grade 10
Nikki Thanas. She always makes me smile and cheers me up when I'm sad. Every time we hang out,we have a blast. We have so many inside jokes and they never get old. She's the nicest, prettiest, and most helpful friend a girl could have!
Grade 11
Erin Hernandez. Erin Hernandez is one of the funniest people I have ever met. She always tries to do everything to the best of her ability and is truly an inspiration to other Reginites. I see her every day and she puts the biggest smile on my face. She makes me laugh everyday and always puts me in a good mood. She's so funny and is my best friend. Love you Hernie!
Grade 12
Terril Valikalam. She is one of my best friends! She lights up the room when she walks in. She helps everyone with anything they may need. She is one of the nicest people I have ever met! She always makes me smile with how funny she is! I love you Terrill. You are the bestest!
Faculty/Staff
Mrs. Kitchie. Mrs. Kitchie has some of the most genuine enthusiasm for making Regina Dominican the best place it can be. She is super nice. She loves to say hi to Regina girls, ask how their day is going. She always has a smile on her face, and is one of the greatest people to talk you. You're the best, Mrs. Kitchie!