Reginite of the Month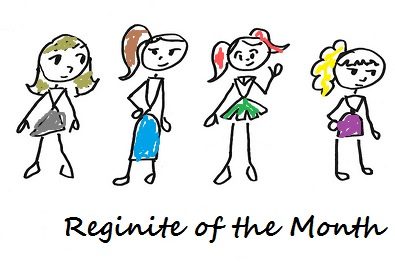 Mary Berg, Editor-in-Chief
January 27, 2016
Grade 9
Megan McCabe—Megan is really nice and incredibly driven. She does multiple sports, plays violin, and works really hard in school. She is nice to everyone, and keeps a level head at all times. Not only that, she is a great friend and an amazing person all-around.
Grade 10
Helena Walo—Helena is a fun-loving person and spectacular friend. She always makes me feel better when I'm sad and knows how to make people laugh. She includes everyone and is an all-around amazing and talented Reginite.
Grade 11
Guadalupe Valladares—Guadalupe is such a fun person. She always knows how to make everyone laugh. She brightens everyone's day and entertains us all with her funny jokes. She has a great sense of humor and loves to laugh a lot. Guadalupe is really nice and so much fun to talk to.
Grade 12
Emily Bochenek—Emily is the most amazing person ever. She never fails to say hi to me in the hallways and flash me her award-winning smile. She has the voice of an angel and is truly a staple in Regina's music department. Talking to Emily always makes my day better, and I am lucky to call her a friend. Regina just would not be the same without her.
Faculty/Staff
Miss Mueller—Miss Mueller always has the greatest energy. She always makes class activities fun with a positive attitude, and her jokes are hilarious. She may be tough at times, but she's a really great teacher that makes sure you truly understand what's going on in class. Regina wouldn't be the same without her!