Regina's 2020 Orchesis Season: The Biggest and Best One Yet!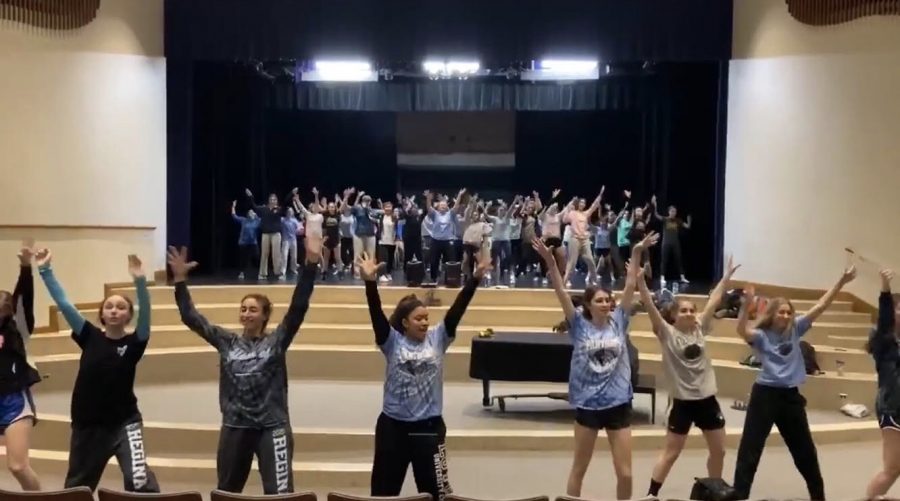 Kayla Smith, Contributing Staff Writer
January 23, 2020
Regina's 2020 Orchesis season has now begun!
There is a total of 80 students participating this year, which is 1/3 of the entire school, which is a Regina record! The team consists of 16 freshman, 19 sophomores, 21 juniors, and 24 seniors. And yes, we have successfully been able to fit all 80 dancers on the stage at once!
The theme for the program this year is "Elements," which includes fire, water, earth, and air. Ms. Valadez, the dance teacher and Orchesis director, explains that in choosing this theme, she tried to think of multiple and different routes that could be taken in terms of choreography. There are also four different grade levels, which led her to think of combining four different ideas into one. The theme also connects to the art program, where students are currently creating artwork inspired by the four elements.
Ms. Valadez states that her favorite part of the Orchesis season is "seeing the creativity that students have come to life." She is most excited for tech week and the show.
The dancers are very dedicated and enjoy what they do. They rehearse five days a week.
The performances are on March 5 and 6 at 7:30pm. Come and support the dancers and enjoy a wonderful show!