Regina Votes For Its Top 5 Christmas Movies
Regina students, staff, and faculty were sent a survey with the top ten Christmas movies, which were voted on and picked from the top 20 Christmas movies found on "Entertainment."
Students, faculty, and staff were asked to pick pick their top 5 favorite from the list of 10 movies, which included:  "The Nightmare Before Christmas," "A Christmas Story," "A Charlie Brown Christmas," "The Grinch (2000)," "Elf," "Home Alone," "Bad Santa," "It's a Wonderful Life," "How the Grinch Stole Christmas (1966)", and "Gremlins."
Regina's top 5 Christmas Picks are:
1. Home Alone
"Home Alone" is an adventure and a comedy written by John Hughes and directed by Chris Columbus.
It's 1990, an 8-year-old troublemaker, Kevin McCallister, wish for his family to disappear comes true when he is accidently forgotten and left behind after his family takes off for a Paris vacation. Kevin must protect his house from a pair of burglars.
2. Elf
"Elf" is a comedy, adventure, and romance written by David Berenbaum and directed by Jon Favreau.
As a baby, Buddy crawls into Santa's toy bag and is accidentally taken to the North Pole, where he is raised as an elf.  When he grows up, he travels from the North Pole to New York City to meet his biological father, who doesn't know of his existence and desperately needs some Christmas spirit.
3. How The Grinch Stole Christmas (1966)
"How The Grinch Stole Christmas" is a fantasy, short, animation, musical, and comedy. It was written by Dr. Seuss, Bob Ogle, and Irv Spector. Chuck Jones directed it.
The Grinch, hateful toward the nearby village, wants to take revenge by stealing their Christmas. He dresses up as Santa and dresses his dog, Max, as a reindeer and heads off to the village and steals their presents and decorations. He notices the people are not at all upset about their missing holiday gifts, and the Grinch learns that it isn't about gifts, but the love between people.
4. The Grinch (2000)
"The Grinch" is a comedy, drama, and fantasy written by Jeffrey Price, Peter S. Seaman, and Dr. Seuss. Ron Howard directed it.
A green creature that lives on the outskirts of town on a mountain with his dog, Max tries to cancel Christmas by stealing all the decorations and presents. The Grinch manages to take all their gifts, but he doesn't take their spirit.
5. A Christmas Story
"A Christmas Story" is a heartwarming comedy film written by Jean Shepherd, Leigh Brown, and Bob Clark. Bob Clark also directed it.
It's the early 1940s in Indiana, and 9-year-old Ralphie only wants one thing from Santa: a Red Ryder BB gun. He tries to convince his parents, teacher, and Santa that it's the perfect gift.
If you haven't seen any of these movies, I highly recommend watching these Christmas movies with family or friends this holiday season. Merry Christmas!
Leave a Comment
About the Contributor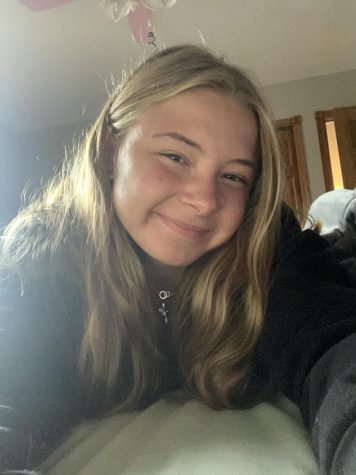 Maddie Barney, Staff Reporter
Maddie Barney is a junior at Regina Dominican and a writer for the "Crown." Outside of school, she likes to hangout with her friends, watch movies and...