Regina is Ready for Sophia "Rhoda" Akosah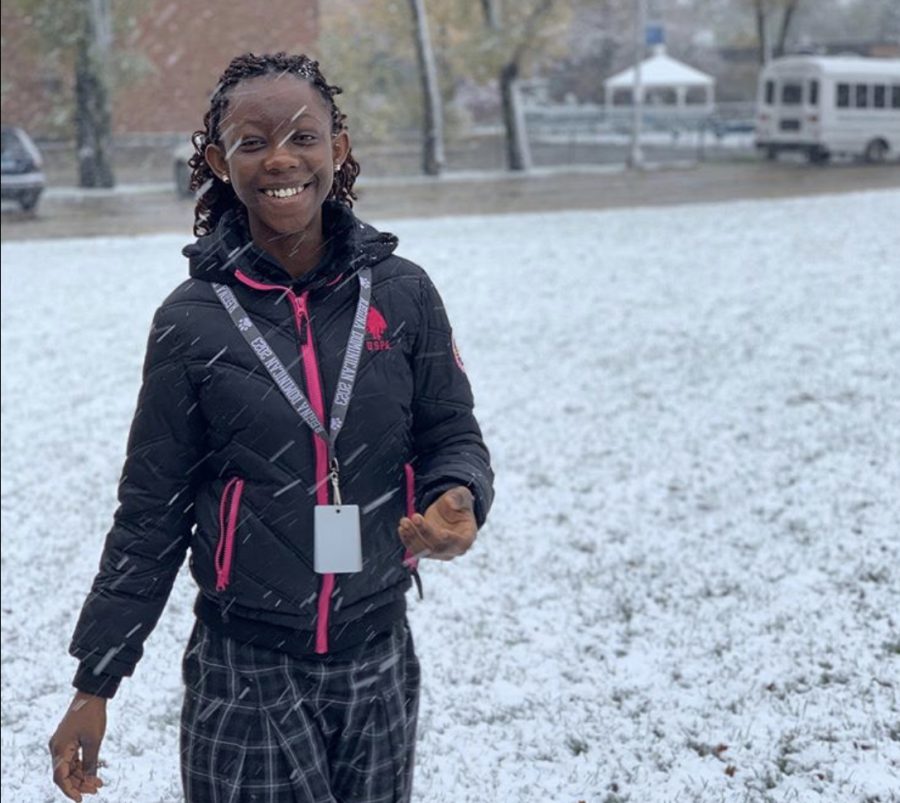 Lucie Sullivan, Staff Reporter
December 15, 2019
Sophia Rhoda Essel Akosah is thrilled to join the Regina community as a Panther member of the class of 2023.
Six months ago, Rhoda moved to the United States with her younger sister and mother to reunite with her father after they had been apart for nearly eight years.
As the family had patiently waited for her father's citizenship, Rhoda began planning what life would be like in the U.S., especially regarding her education.
Her uncle, who had been in the states for several years recommended Regina Dominican to her family. There were some concerns about getting her into Regina, as her arrival in June was well past the High School Placement Exam, which Regina requires.
Rhoda found great promise at Regina. She knew that education at such a well-established and rigorous school would set her up for a good future, even if it required sacrifices along the way.
While describing her hopes of attending Regina, Rhoda said, "I didn't want to be 100 percent optimistic about getting into Regina in case I didn't get in because then I would be so sad about it."
After completing the entrance exam, she was accepted into the class of 2023; this was her chance for success.
Her favorite part of Regina is the welcoming community. She acknowledged that everyone surrounding her is loving and accepting of her.
Rhoda loves the opportunities she has been given since arriving in the U.S., but she especially appreciates the new learning environment and lifestyle she has been able to experience since her move from West Africa.
Within the first few months of her high school career, Rhoda has experienced her first snowfall, helped out with many different school events, and she has certainly become a very special member of the Regina community.
As she detailed her experiences at Regina, Rhoda added, "A big thank you to all the people who accepted me here…I want to thank my big sister Maeve Newton '21. She is such a lovely big sister; I love her so much."
Rhoda: Paws Up to you!