Regina and Writing Day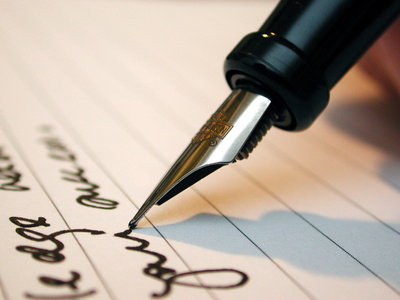 Hannah Wavrek, Staff Reporter
October 22, 2015
National Day of Writing is a day celebrated nationwide. The goal of the day is to bring writers together to celebrate what they do and enrich others lives through writing. Another goal of the day is to bring awareness of writing and literature to people who normally are not affected by it.
The idea for national writing day came from the National Council of Teachers of English.  They wanted to "draw attention to the remarkable variety of writing we engage in" and "encourage Americans to write and enjoy and learn from the writing of others".
Congress has passed resolutions in '09, '10, '11, '12, '13, '14, and '15 saying that Oct. 20 will be dedicated to be a day to writing nationwide.
Each year, the day has had a different theme.  The national theme for 2015 was "Why I Write." People were invited to write, tweet, or post the reason they write in 10 words or less.  This became a trending hashtag of #WhyIWrite.
The most common answers included:
…to learn.
…because why not?
…to imagine.
Here at Regina, in addition to the Why I Write theme, we, too, had a school wide theme.  It focused on how writing is everywhere, not just in your high school English class. It is seen by all different types of people, in all different professions, and in all different types of ways.  Different classes throughout the school looked at writing and and teachers submitted what they did on Kaleidoscope.
Each department tried to incorporate writing in at least a part of class on Oct. 20.  This brought home the main goal of the English Department,  demonstrating that writing is used in everyday life.