Princess Diana Is Still An Icon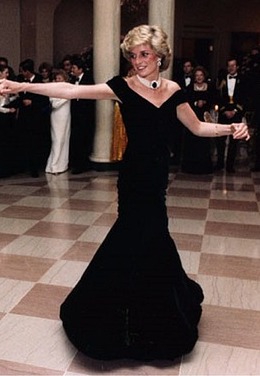 Kate Houston, Crown Advisor
March 29, 2020
Wouldn't it be nice if every fairy tale could have a happy ending? I remember waking up at 5:00 am to watch the Royal Wedding between Prince Charles and Lady Diana Spencer on July 29, 1981. The world was a buzz because a very eligible bachelor and future king was to wed a very beautiful and shy, young girl of twenty years old.
The wedding had all the makings of a fairy tale – all the pomp and circumstance of 2,600 guests, a wedding veil of 25 feet, and a carriage ride led by stately horse through the streets of London. Nearly one billion people, along with me, watched this magical event that was supposed to last for a lifetime of happiness.
Well, we all know the ending of the story. Charles was never in love with Diana, but with Camilla Parker Bowles. Charles and Diana had two sons, William and Harry. After a contemptuous marriage for nearly 11 years, they separated in 1992 and divorced in 1996.
After her divorce, Diana was instrumental in philanthropic work, especially regarding Angola land mines, homeless and people living with HIV and AIDS. Her decision to shake hands, without gloves, of a hospital patient suffering from AIDS changed the attitude of society regarding the misinformation many had about how HIV was spread.
Diana died in a car crash in Paris on the morning of August 31, 1997. She died along with her Egyptian boyfriend, Dodi Fayed and the car's driver.
Throughout her life that contained much drama, socialite status, and a broken heart, Diana always, more than any royal figure, seemed to be loved by her adoring public, myself included. Perhaps, it was watching her marry into a fairy tale and as the public watched the fairy-tale unwind with no sight of a happily-ever-after, she grew from a shy young woman into an adult who was doted on her children and was trying to find happiness in her own life. For many, this is what life was – a murky mess rather than a romanticized view of the world.
Diana was human. She was not a princess. She had her faults and strengths like anyone else and that is why she seemed so real to people. She is an icon because she brought much good to people, either through her charity work or her smile that transcended the television set. Although her death was marred in mystery and Queen Elizabeth did not speak out until much, much later, the queen's words sum up how Diana was viewed by millions of people.
Queen Elizabeth said, "No one who knew Diana will ever forget her. Millions of others who never met her, but felt they knew her, will remember her. I, for one, believe there are lessons to be drawn from her life and from the extraordinary and moving reaction to her death. I share in your determination to cherish her memory."
Princess Diana will remain an icon to many of us regardless of a fairy tale that never quite lived up to its title.