Post Presidential Election Forum Gives Students a Safe Space to Speak Out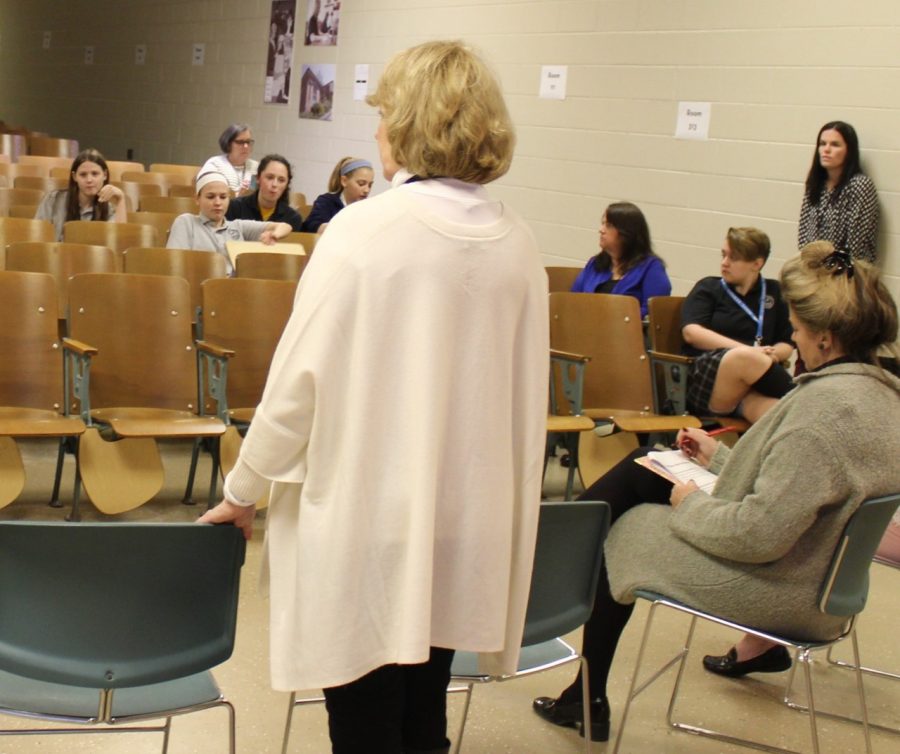 On Nov. 16.,  students and faculty and staff members were invited by the Administration, Leadership Institute, Student Services to an open forum during their lunch period  to discuss, in a safe space, their thoughts regarding the 2016 election results.
The topics discussed included: safety for all students in our school, Trump's cabinet member choices, media bias during the election, and plans to continue the discussion as Mr. Trump is inaugurated as the 45th President of the United States.
Principal Ms. Bigane and Vice-Principal and Academic Dean Ms. McDonell opened the forum with a prayer. Leadership Director Dr. Liang set the ground rules for the forum. A panel composed of the Social Studies and Student Services Departments provided information and support and encouraged student questions and discussion.
A PowerPoint presentation by Mrs. Cassidy and Dr. Caine provided information from Psychology Today to help those students who felt shocked or apprehensive from the recent election results.  Suggestions from the presentation included: to follow the words of the serenity prayer, to use the election results as a reset button for one's own values and beliefs, to become educated about the political process, to trust in the pillars of democracy, and to get the support from school counselors if a student feels upset, depressed or anxious.
The Social Studies Department explained how the electoral college process works and other political information regarding the campaign and election.
Overall, the main message of the forum reiterated Regina Dominican's commitment as a family community  to provide a safe environment for all students and staff.  As a Dominican catholic high school, students and faculty follow Jesus' teaching not only to love one another, but to accept all into a faith-filled community.