March Madness Recap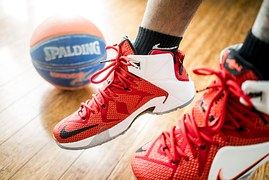 The weekend of March 17-18 kicked off the 2016 March Madness basketball tournament.  It begins with a whirlwind of 32 games between 64 college basketball teams.
To get in the tournament, teams are judged by their record of wins and losses. They are placed into 4 categories, South, West, East, and Midwest.  They are ranked in order of best to worst and numbered 1 to 16, so the top plays the bottom.
For the most part in the first round, the higher ranked teams won.  Some upsets were:
Hawaii (13) beat California (4)
Yale (12) beat Baylor (5)
Stephen F Austin (14) beat West Virginia (3)
Middle Tennessee (15) beat Michigan State (2)
There was then the round of 32 teams, and later the sweet 16 round.  These took place the following 2 weekends.  Most games were won by the highest ranked teams as well.
The elite eight was where games became more high energy, as there was more on the line.  The South, East, and West were won by teams ranked 1 or 2.  The biggest upset was when Syracuse (10) beat Virgina (1).
This left the final 4 as
South: Villanova (2)
West: Oklahoma (2)
East: North Carolina (1)
Midwest: Syracuse (10)
The championship was Apr. 4 between Villanova and North Carolina.  It was a back and forth game but was eventually won with a buzzer shot by Villanova, making the final score 77-74.
Villanova now holds the title as best college basketball team in the nation until next March Madness!