Lululemon: Why It's Worth It
Lululemon is a brand that people love to hate. They see the infamous red bags and they roll their eyes. However, if you are one of these people, I will try to change your mind.
If you have never heard of this store, you are missing out. Lululemon is a men and women's athletic apparel store. They sell everything varying from headbands and water bottles to leggings and tank tops. Every purchase is sure to be one that you will not regret.
Their most popular item around Regina has to be their headbands. They are perfect for school or sports because they keep your hair pulled back all day long.
Although they are a little on the pricey side compared to other athletic brands, their products live up to their price. If you tend to wear athletic clothing, it is worth the investment. They last a very long time, and are very high quality, unlike the cheap ones you might buy at Target that last for one winter season. Even if you are on a low budget, they regularly have sales online and in stores. They also currently have an outlet store at Fashion Outlets of Chicago in Rosemont.
Their tops and leggings are perfect for running, hiking, or even yoga. Each location also offers a variety of yoga classes on the weekend. You are sure to break a sweat while looking great in their apparel. The store offers a variety of colors and adorable prints that are sure to help you express your sense of style. However, if you don't like patterns, they sell a  black version of almost all of their items.
They are also very efficient on fixing your rips or tears in their products. It does not matter how long you have had the product, you can bring it to the store and they will fix it for free.
On top of their clothing being trendy and cute, they are outstandingly comfortable. If you are the type of person that enjoys comfort, you need to give the brand a chance. You can wear it all day while feeling good about yourself. Also if you are the type of person that hates shopping in stores, Lululemon has everything found in stores and more on their website lululemon.com. They have free shipping, and the products will be at your front door in less than a day. If you want comfort, style, and great satisfaction, I recommend the store.
If you are unsure of what items to purchase, here are some of their more popular items.
Since many Reginites participate in sports or dance, these shorts are a must-have. They are great to move around in and are very comfortable.
Run Times Short *4-Way Stretch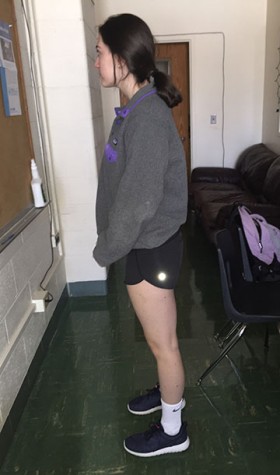 These headbands are sure to turn a bad hair day into a great one. If you don't feel like brushing your hair, you should try this headband.
Fly Away Tamer Headband 2.0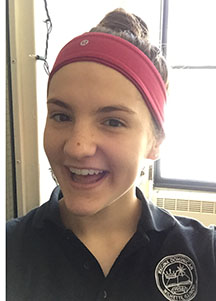 Pictured is the infamous red bag.