Jussie Smollett Is Found Guilty
Chicago actor failed to act his way out of trial
Jussie Smollett, accused of faking a racist and homophobic attack on himself almost three years ago, was found guilty of five out of six counts of disorderly conduct. 
According to CNN, in March 2019, Smollett was originally charged with 16 counts. Charges were dropped weeks later by Cook County State Attorney Kim Foxx's office. In February 2020, new charges were filed against him when his case was being reviewed to make sure no preferential treatment was conducted during the initial trial with Kim Foxx's office. 
Jussie Smollett is an African American actor and singer who came out as gay in 2015. In January of 2019,  he told investigators that while walking home from buying a sandwich at 2 a.m. on Jan. 29, 2019 that two men yelled racist and homophobic slurs at him, then put a noose around his neck and poured bleach on him. 
Almost immediately, alleged attackers, Abimbola Osundairo and Olabinjo Osundairo, admitted to Smollett paying them to fake the attack. The brothers stated that they were given details about how to do this act. Even on the day before the attack would occur, Smollett walked them through a rehearsal.
Smollett alleged asked one of the brothers to bruise him without actually injuring him, while the other brother alleged placed a noose around Smollett's neck.
At a press conference, Police Superintendent Eddie Johnson says that Smollett reason for staging an attack was that he "took advantage of the pain and anger of racism to promote his career" Johnson also said that Smollett was"dissatisfied with his salary on his television show."
Not only did Smollett make Chicago look like a city that was home to hate crime, but he also wasted precious resources of the Chicago Police Department.
After the initial police report, Smollett refused to give his complete phone record to the police, but agreed to a limited one. When questioned about why he excluded a phone call with one of the brothers an hour and 10 minutes before the alleged attack, he replied that the detective only asked for records that accounted for an hour before and after the attack. 
According to the New York Times, Smollett was inconsistent with his story. At first he said his attacker was white, then later he said his attacker was pale-skinned. 
"He wanted me to tussle and throw him to the ground and give him a bruise, while my brother Ola would pour bleach on him and put a rope around him, and then we would run away," Abimbola Osundairo said at his testimony.
"There was no hoax on my part," said Smollet.  Smollet also claimed that the two brothers  testimony were all lies. His testimony denied everything that the Osundairo brothers said in their testimony. During his testimony, Smollett was calm at the beginning of testifying, but he grew more irritated as the trial proceeded.
After deliberating nine hours, the jury convicted Smollett on five charges. He could receive up to three years of prison time, but will most likely be placed on probabtion and will be required to perform community service.
Leave a Comment
About the Contributor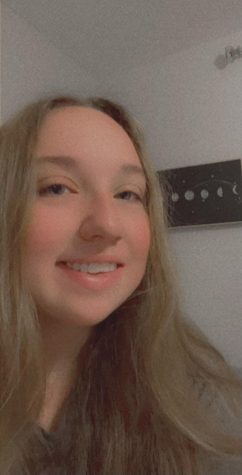 Carlie Villa, Staff Reporter
Carlie Villa is a junior at Regina Dominican and a staff reporter for the Crown. During her free time she likes to compete with her dad mainly, improve...